What is the Latest in Safety Marking Products for the Waterworks Industry?
The waterworks industry requires a variety of safety marking products—some that are visible and some that are underground. Filling listeners in on the subject, The Marking Minute featured expert Sean Cash, National Accounts Manager at Presco.
"We often take for granted that water is there and available, but so much goes into the waterworks industry. They require a gamut of marking products," Cash said.
One of the most critical items is tracer wire, which protects PVC piping. "For every foot of PVC in the ground, it requires tracer wire. There are two types—solid copper and copper-clad steel," Case explained.
Another segment is underground detectable tape and non-detectable tape. These are key in preventing damage to underground utility installations. "These tapes are critical in protecting utility lines," Case commented.
Cash noted that 2020 was a slower year in discussing the health of the market, but 2021 is already setting a quick pace. "The U.S. is continuously improving infrastructure, and that includes waterworks. The objective is for it to be more failsafe."
With the demand growing, utilities may have concerns about getting the marking products they need. Cash explained that because Presco is U.S.-based and has facilities all over the country, they are in an excellent position to support these organizations. The company is also the only provider that delivers a complete portfolio of products for waterworks. He added, "We can also customize products with specific text, colors, and sizes."
Follow us on social media for the latest updates in B2B!
Twitter – @MarketScale
Facebook – facebook.com/marketscale
LinkedIn – linkedin.com/company/marketscale
Latest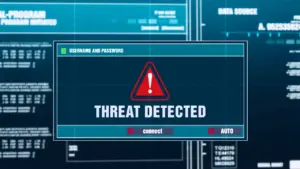 December 8, 2023
To keep up with the growing threats, cybersecurity in healthcare is a high-level priority. The recent ransomware attack on Ardent Health underscores a stark reality for the healthcare industry: cyber threats are a significant and ongoing challenge. Mike Saylor, the CEO of Blackswan Cybersecurity, LLC, sheds light on the complexities of cybersecurity in healthcare. […]
Read More