Beverage Packaging Is Getting a Facelift
Beverage packaging is undergoing a revolution, in which companies are taking a hard look at what attracts consumers who are searching for on-the-go beverages. In a recent Q and A session with Tom Egan, Beverage Daily reported on the industry's creation of custom packaging and its benefits and challenges.
Key takeaways from the interview include the importance of lightweight, portable packaging, eco-friendly design, structural integrity, and consumer appeal. The report also delves into packaging's effect on manufacturers' production line and explores ways that companies can cost-effectively approach these issues.
For more information, join the manufacturing companies gathering at the 2018 Pack Expo East at the Pennsylvania Convention Center April 16-18th. To read the full interview conducted by Beverage Daily with Tom Egan, click here.
Latest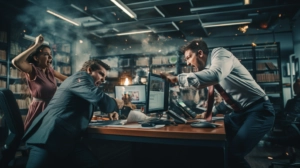 September 22, 2023
The kind of news that is delivered everyday serves as a grim reminder of the escalating violence across the U.S. Evidently, the need for proactive measures to ensure safety has never been more pressing. Such violence is not limited to any particular locale. It's actually permeating in so many different areas once considered […]
Read More