Craft Brew Event Aims To Break Down Barriers To The Industry
The craft beer world can be intimidating, says organizer and Fresh Fest co-founder Day Bracey. The Brewers Association estimates more than 85 percent of craft beer drinkers are white, and mostly male. The people making the beer are overwhelmingly white and male as well.
"People aren't marketing or even looking to the black community, or a lot of women, to be craft brewers," Bracey said.
Latest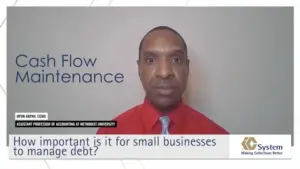 December 8, 2023
Effective debt management through a robust accounts receivable system is essential for small business cash flow and growth, necessitating automated payment schedules and strategic policy adjustments. Collaborating with a collection agency as a strategic partner can enhance revenue recovery while preserving positive customer relationships. How critical is effective debt management for the financial health […]
Read More