How Chipotle's New Degree Program Is Shaping Higher Education
Chipotle recently announced its new debt-free, tuition-covered program for its employees, adding some unique perks compared to other tuition assistance programs at fast-food restaurants. To participate, workers must choose majors in Agriculture, Culinary, or Hospitality fields, among Chipotle's already existing business degrees.
What does this mean for Chipotle and its workers, as well as the institutions?
Voice of B2B, Daniel Litwin, talked with Sarah Boisvert Founder & CEO of the New Collar Network, and Phil Ollenberg, Assistant Registrar, Office of the Registrar & Enrollment Services at Bow Valley College, on MarketScale TV. The trio talked about Chipotle's approach, its successes and failures, and what to make of its new program.
Chipotle will be working with The University of Denver, Oregon State University, Bellevue University, University of Arizona, among others. Some fast-food stores offer similar partnerships, with Starbucks' debt-free degrees as a prime example. This doesn't necessarily mean workers will flock to these stores to get into these programs, Ollenberg and Boisvert explained.
"I think that what they're educating is their management level," Boisvert said.
The program is beneficial for Chipotle and universities, according to Ollenberg as it automatically gives universities a funnel of students. For Chipotle, having specific contracts with universities simplifies the process so it doesn't have to approve programs individually. Chipotle can simply write the colleges a check at the end of the year. For employees, it offers opportunities to upskill with little to no tuition costs, though they must choose from the specifically designated paths offered by Chipotle.
"In terms of your listing, we are seeing education becoming more and more focused on specific careers, specific professions, and specific industries," Ollenberg said. "This is just a natural evolution of that."
Follow us on social media for the latest updates in B2B!
Twitter – @MarketScale
Facebook – facebook.com/marketscale
LinkedIn – linkedin.com/company/marketscale

Latest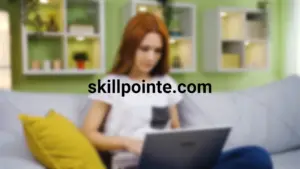 November 30, 2023
Adopting an entrepreneurial mindset is increasingly essential in today's diverse professional world. This approach, emphasizing resilience and innovation, is applicable in various careers, encouraging individuals to see opportunities in challenges and to think beyond conventional methods. SkillPointe recognizes the importance of aligning this entrepreneurial spirit with career aspirations. The organization assists individuals in transforming […]
Read More