Get Your Fix: How Restaurants Can Survive and Thrive In The Pandemic
One of the most visible economic victims of the coronavirus pandemic has been the restaurant industry, which has struggled to cope with stay-at-home orders. Even with dining rooms in some regions of the country, many diners choose to stay home as the pandemic continues to grow.
Many of the most innovative restaurants were able to quickly pivot to a to-go focus, leveraging technology like delivery apps or offering grab-and-go meal kits or home cocktail options. Now, after battling through a difficult recent past, some restaurants are even thinking about the future and what it will bring.
"There has been a ton of thought leadership put into what the new norm is going to be because they're thinking they know what they've done now – and a lot of the restaurants have done a great job with what the safety is today, but they still have to pivot and say, 'What's our growth going to be?'" said Arin Alexander, VP-Client Relations for Vixxo. "If we're going to grow, what's that going to look like? You're going to see less big buildings being built and more small-footprint sizes. I think restaurants also are learning what their menu sizes can be and what they need to be."
Restaurants that were already innovative in their use of technology were more successful adapting once the pandemic forced them to modify their way of doing business, said Gary Stevenson, the Western Division President of Vixxo. Now, those same restaurants must continue to think about how they can improve, with Integrated Facility Management playing a role in helping them understand their back end and how best to manage it..
"I think a progressive facilities manager is clearly focused on data, how they're going to get the data and what they're going to do with that data," Stevenson said. "They need to be focused on having a top-class facilities service partner to help make sure all that equipment and all those issues are functioning they way they're supposed to and they can focus on the in-store experience with their clients."
For the latest news, videos, and podcasts in the Food & Beverage Industry, be sure to subscribe to our industry publication.
Follow us on social media for the latest updates in B2B!
Twitter – @MarketScale
Facebook – facebook.com/marketscale
LinkedIn – linkedin.com/company/marketscale
Latest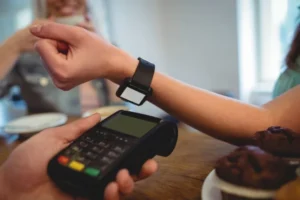 September 23, 2022
Inflation and ongoing concerns of a recession are affecting consumer spending behaviors. And as always, the restaurant industry is a great place to take the temperature of what people are willing to
Read more