How To Improve Your Brewhouse
Efficient utilization of equipment is a concern in any brewery because saving time means saving money. The brewhouse is the heart of the brewery and holds the most opportunity for time-saving and, with the right equipment, not all suggested solutions require major overhauls or new purchases.
Whether a brewery has two or five vessels, five key process steps must follow proper procedures at all times: milling and weighing up; mashing, wort extraction (including spent grains removal); wort boiling; and wort cooling (including tub separation). Generally speaking, these steps create one linear brew cycle. In the first of a two-part series, we'll explore mash and lauter activities and the ways to increase production in the brewhouse.
Read The Full List Here
Latest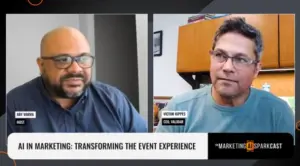 November 28, 2023
AI has been gradually changing the landscape of event technology at a very rapid pace. In an industry where staying ahead of technological trends is crucial, AI's impact on marketing and event management has become increasingly significant. As witnessed in the rise of account-based marketing and enhanced personalization, AI is effectively reshaping how events […]
Read More