Listen: Rotaflex serves up a solution for the food industry
Time for today's Food and Beverage minute, brought to you by MarketScale.
Tube Tech International, based in Essex in the United Kingdom, has expanded its patented Rotaflex system into the industrial food preparation industry. Originally designed as an industrial cleaning system for the milling industry, the Rotaflex system is now being applied to food processing, beverage brewing, and even distillery industries.
The system doesn't use chemicals or fumigants, which will merge seamlessly with food production processes.
According to Tube Tech International CEO, Mike Watson, "We are excited to take Rotaflex into further markets in which hygiene and performance is paramount. Rotaflex has already proven itself to be the most cost effective cleaning product available in the milling industry, and its ability to provide an unrivalled level of industrial cleaning without chemicals and fumigants makes the food and beverage production industries the perfect next step."
Rotaflex is able to be utilized as a one-man, in-house solution, as well.
I'm Sean Heath and this has been your Food and Beverage minute.
Latest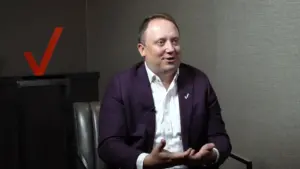 December 1, 2023
For a special episode of The Verizon Partner Network the focus was on the considerable role of partnerships in the Verizon Partner Program and the leaders shared their perspectives on the initiative. Their conversation brought about a lot of thought-providing context on the evolving telecommunications landscape. In today's era, collaboration and integration are key to […]
Read More