Restaurant Hygiene Standards Should Remain High Even After the Pandemic Fades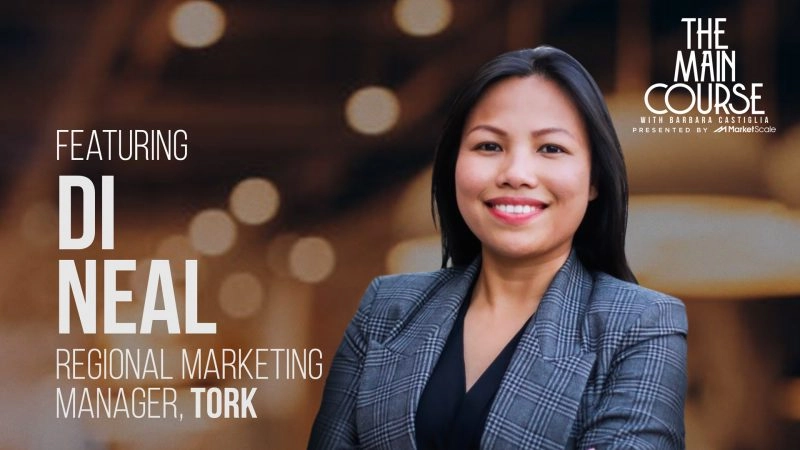 Food is serious business. Now, on The Main Course, host Barbara Castiglia will invite insiders on the front lines of food to share their expertise, strategies, and forecasts for navigating the ever-changing restaurant industry.
Restaurants have always placed importance on hygiene. With local, state, and federal guidelines, it was top of mind. However, the pandemic shifted it into a new spotlight, one that diners care more about. Talking about restaurant hygiene, The Main Course host Barbara Castiglia welcomed Di Neal, Regional Marketing Manager for Tork. Tork is a global provider of hygiene products and services across many industries.
"The industry faced significant difficulty in 2020 with many restaurant closures. Many changed operations to meet customer demands. Hygiene was always an important factor. Now, it's pushed to the forefront," Neal commented.
The shift in mindset happened to the operators and consumers. Guests are now more aware of how the restaurant is keeping everything clean and sanitized. "Customers are looking at things like wiping down tables after every use and if their takeout is in tamper-proof packaging," Neal added.
To quantify customers' expectations, Neal spoke about the Essentials Initiative Survey conducted by Tork's parent company Essity.
"It's a global study conducted every two years. We had over 15,000 respondents from the general public aged 16 to 85. It reflects attitudes and behaviors around hygiene and health," Neal described.
One key finding from the study should have operators on notice not to let the guard down on hygiene. The study revealed that 60% of consumers have higher hygiene expectations of restaurants. That change is likely due to the pandemic and having greater awareness around cleanliness in general.
Neal also discussed technology's role in hygiene, from online ordering to QR codes replacing paper menus to software that supports hygiene activities.
Follow us on social media for the latest updates in B2B!
Twitter – @MarketScale
Facebook – facebook.com/marketscale
LinkedIn – linkedin.com/company/marketscale