Starbucks Tests Delivery, Krispy Kreme Gets a Makeover and Pizza Hut Tries Cubbies
Will a digital facelift to Krispy Kreme stores be what propels the brand into modern brick and mortar retail? Will Starbucks see popularity on Uber Eats? Should Pizza Hut remove the human touch point from the pick-up process? Give this snippet a listen for hot takes.
Bullish or Bearish is a regular segment appearing on Business Casual, MarketScale's weekly live radio show airing Friday mornings at 8 a.m. CT. This week, Daniel Litwin and Tyler Kern gave their thoughts on three new initiatives at established chain restaurants.
Latest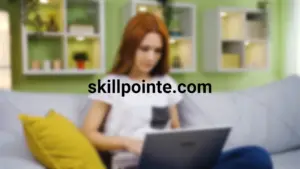 November 30, 2023
Adopting an entrepreneurial mindset is increasingly essential in today's diverse professional world. This approach, emphasizing resilience and innovation, is applicable in various careers, encouraging individuals to see opportunities in challenges and to think beyond conventional methods. SkillPointe recognizes the importance of aligning this entrepreneurial spirit with career aspirations. The organization assists individuals in transforming […]
Read More