What Defines "Great Service" in a Restaurant?
From new technologies and changing food trends to supply chains and innovative concepts, the restaurant industry is everchanging. Host Andre Natera shares kitchens, plates and stories with food and beverage superstars, preparing a new dish and offering valuable insights from the front lines of the culinary industry.
The experience of dining out is just as much about the service as it is the food. Looking at the other side of the house, Chef Andre Natera sat down with accomplished hospitality veteran Alexander Gonzalez to discuss what is good service. Gonzalez currently serves as General Manager of Next Restaurant, part of the Alinea Group.
Gonzalez began his F&B career with culinary school. After military service, he started classes in San Diego but eventually transferred back to his home Chicago. His love for hospitality started with childhood. Many of his extended family were just a few blocks away, which meant entertaining on the weekend. "That was my spark of hospitality way back then," he said.
Before graduating, he had the opportunity to complete an externship with the Alinea Group, starting in the kitchen but then moved to the front of the house, enjoying interactions and guest-facing moments.
He then took off to the West Coast and eventually worked with Natera, opening a restaurant. Gonzalez's creativity began to expand into clever concepts that engaged guests.
One unique concept showcased his love for art. "I drew the desserts, folded them into an envelope, and said let's see what happens," Gonzalez explained.
The reaction was enthralling to guests, and the restaurant saw dessert orders rise. That same love for art has been a great creative outlet. "It's been important for me with no guest-facing experiences," he added.
In discussing the concept of what great service is, Gonzalez shared a story of dining with his wife at a restaurant in London. "It was seamless and attentive but anticipatory; that's great service," he said.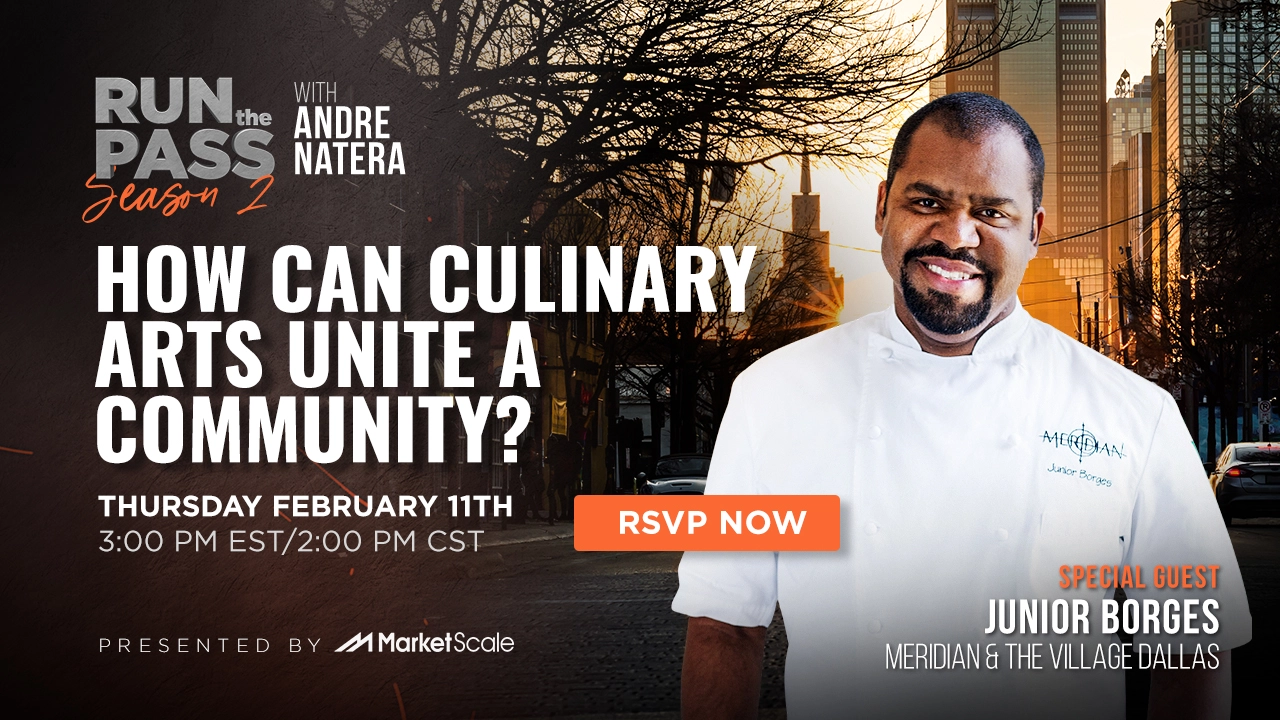 Want to stay up to date on what is happening in Food and Beverage and Run the Pass? Subscribe here.