What Grocery Store Operations Look Like In The New Normal
Grocery Stores Adjust Facility Management Strategies as New Normal Ramps Up 
The world we live in has changed drastically in just a few months. Society is operating by a completely different set of norms in response to the COVID-19 pandemic, and the ways we work, eat, shop and interact may never return to what they were before.    
Ensuring public health and peace of mind has taken precedence, as individuals and businesses adjust to protect themselves and conduct business in a manner that minimizes the spread of infectious diseases.   
Grocery stores, in particular, have realized their maintenance and facility management decisions are more critical than ever before, and they will need to adapt to remain relevant and attract customers in this uncharted new normal.  
Challenges for Grocers Just Multiplied  
Well before the COVID-19 pandemic, grocers faced many challenges – fitting an ever-expanding variety of products into limited shelf space, arranging attractive displays, navigating thin profit margins and constantly re-focusing on what products are actually selling.   
These challenges have not gone away and the approach to solving these issues has grown into something far from conventional. A grocer's operational puzzle now has even more to consider: 
social distancing

 

increased cleanliness 

 

self-checkout stations

 

store layout reorganization

 

online pickup locations 

 

new worker training programs 
And all these pieces must fit together in order to meet their consumers' needs and demands.  
Fortunately, there are solutions for facility managers looking to develop a thorough COVID-19 response and to succeed in the post-pandemic grocery landscape.  
Battling Back Against New Normal Challenges  
Public sentiment regarding the pandemic shows most people remain concerned about visiting physical stores. A recent study by Ipsos revealed that 61% of consumers are still hesitant to visit retail stores for fear of contracting a disease.   
The grocers succeeding in the eyes of consumers are doing so by limiting the number of guests, ensuring all employees wear face coverings, effectively enforcing social distancing and more. Active management of their facility offers a way to continue to elevate these new protocols and improve overall operations during this uncertain time.   
Additional implementations like one-way aisles, social distancing markers, the removal of open-air cases and deli areas, and increased and visible sanitation of carts and checkout locations can further help set consumers at ease – and protect everyone in the space.  
Growing in Uncertain Times   
While the pandemic itself is an event filled with uncertainty and has necessitated grocers diverting from "normal" operations, not all grocery stores were affected equally or in the same ways. Even with consumers hesitant to resume in-person shopping, some grocery stores have seen a double digit increase in sales year over year, as consumers have opted to shop for essential food items instead of eating out and have taken advantage of online grocery shopping, curbside pickup, and delivery to minimize physical interactions with other shoppers.  
Responding to these changes will likely include a holistic connected-workplace solution that aids managers in assessing which products are performing and adapting to consumer trends, revamping physical spaces to accommodate in-store regulations and online orders, enforcing cleanliness and safety measures, and simplifying and streamlining inventory and asset management.   
Ultimately, facility managers who are able to understand shifting dynamics and how they apply in their stores will be able to directly contribute to their store's success.   
———————————————————————————————————   
How Vixxo Supports Grocery Stores During the Pandemic  
Grocery stores are now faced with navigating new government regulations and customer cleanliness expectations. With rapidly changing market dynamics, having a partner like Vixxo will help ensure zero equipment downtime and guarantee clean & contactless facilities. Our record of real-time innovation in integrated facilities management with rapid response service teams will allow you to meet and exceed your promises.   
Beyond our expertise in equipment, and more recently since the pandemic began, we've supported our customers' COVID-19 remediation needs. To date, we have already provided cleaning, disinfecting, plexiglass safety divider installation, equipment calibration, safety stations, and other preparedness services in thousands of locations across North America.  
You can learn more about Vixxo's solutions for grocery stores here. 
Latest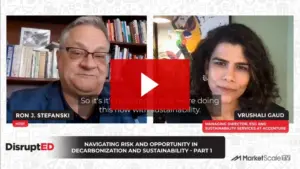 September 26, 2023
The global conversation has shifted dramatically towards decarbonization and sustainability in recent years. With the world experiencing unprecedented levels of disruption, from 5G technology to the challenges of a pandemic, the urgency to address climate change and its implications has never been more palpable. Although most business leaders see the vision of Sustainable Development […]
Read More