Why One Popular Chain is Bullish on Franchising in 2022
Food is serious business. Now, on The Main Course, host Barbara Castiglia will invite insiders on the front lines of food to share their expertise, strategies, and forecasts for navigating the ever-changing restaurant industry.
On this episode of The Main Course, Host Barbara Castiglia talked with John Ramsay, the Vice President of Franchise Sales for Noodles & Company, an American fast-casual restaurant that offers international and American noodle dishes and pasta in addition to soups and salads. Ramsay and Castiglia talked about his career, Noodles & Company's plans for growth, and the restaurant industry in 2021.
"In order to be franchisable, you have to have a proven concept.

" – John Ramsay
Ramsay joined Noodles & Company in November 2020. Before joining Noodles, he led franchise and restaurant growth efforts for Bruxie International and Marco's Pizza Franchising. John's successful career includes the growth of over 900 restaurants across all 50 states and 12 different countries. After graduating with an architecture degree from Virginia Tech University, he held positions in design, construction, and real estate at T.G.I. Friday's and Jack in the Box. What attracted him to Noodles & Company is the unique menu offerings and quality of the food.
"One of the unique things about our menu is that everything is customizable," Ramsay said. He noted that pasta and noodle dishes travel well, so the dishes are just as fresh after a drive home as they are in the restaurant.
The noodles will travel in a proverbial sense as the chain plans continued expansion in 2021, particularly in franchise opportunities. Currently, of their 454 locations, 76 are franchised owned. They planned to open two more in early 2021. It takes a lot of different aspects for a brand and its franchisees to be successful.
"In order to be franchisable, you have to have a proven concept," Ramsay said. "Noodles is 25 years old. We've tried a lot of things. We've been successful in most of them, but we've had our failures, as well. With a base of over 450 restaurants, we have a very solid and experienced management and leadership team."
Follow us on social media for the latest updates in B2B!
Twitter – @MarketScale
Facebook – facebook.com/marketscale
LinkedIn – linkedin.com/company/marketscale
Latest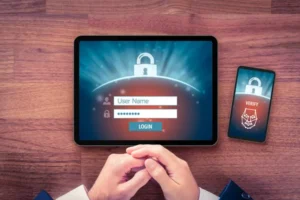 October 3, 2022
KEY POINTS: KEY POINTS: Attacks exploiting multifactor authentication are on the rise. Using MFA fatigue, attackers successfully breached Uber and Okta. Security measures like
Read more