3 Ways that Rural Hospitals Can Update their Communication Technology
Communication is one of the most critical elements of healthcare. Effective communication channels and technology can save a patient's life. In the same way that commercial communication technology is improving and evolving, healthcare technology should also be doing the same. 
Rural hospitals face many of the same COVID-19 healthcare challenges as non-rural ones, with the unwelcome addition of having smaller practices, a reduced workforce, and a more considerable distance between hospital and patient. 
In this article, we will be exploring the three best ways for rural hospitals to update their communication technologies and reduce the impact of these challenges.
1. Advanced telephone system or VoIP
A study exploring the most effective ways communication technologies can be used in rural and remote area hospitals found telephones and internet-based telephones to be the most useful. One way rural systems can upgrade their conventional telephone systems is by adopting a VoIP. 
What is a VoIP?
VoIP is an abbreviation for Voice over Internet Protocol. The system works by transforming analog signals into digital ones, or simply, it allows you to make phone calls through the internet instead of the conventional copper-wire landlines.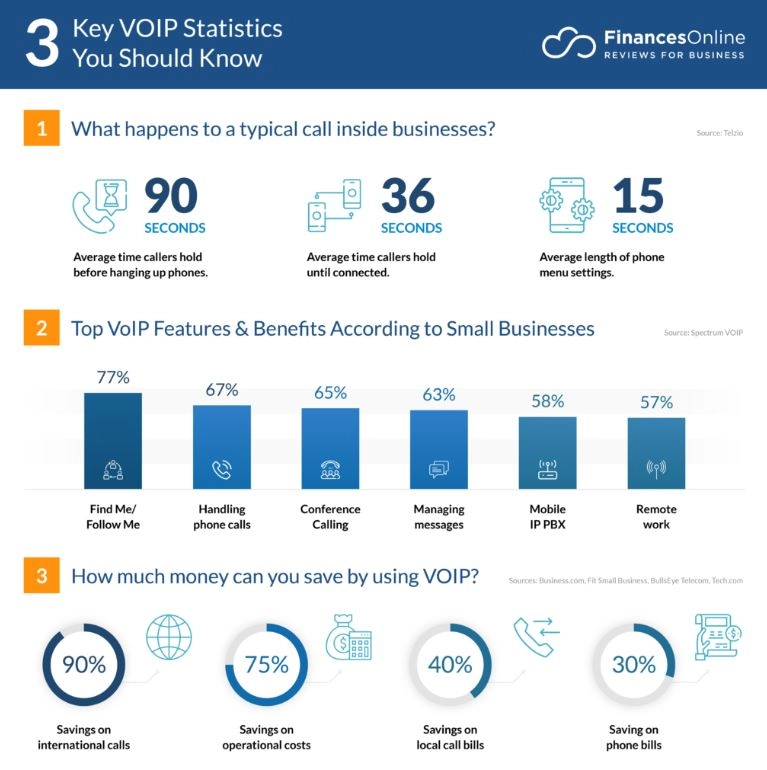 Image source
Why should rural hospitals upgrade?
Telephone systems are crucial to efficient communication and successful customer care. A communication system that allows hospitals to centralize all their patients' information and share digital documents, ensures that customers can be attended to quickly. This is vital in the healthcare industry. 
Conventional landline telephone systems do not provide rural hospitals the flexibility needed to handle their workload. This means that the handsets available may not be enough for the number of staff and locations. This significantly reduces productivity.   
Another missing feature of the average, standard telephone system is automation. Robotic process automation (RPA) can carry out mundane tasks such as appointment confirmations and free up staff to carry out other tasks. 
All the features mentioned above can be incorporated into a VoIP. Let's have a look at the benefits. 
Save money
Studies show that one of the biggest threats to rural hospitals is the lack of budget, which has resulted in over 120 rural hospitals in the US closing in the last ten years. This is particularly problematic as rural hospitals tend to cater to more impoverished and vulnerable communities that desperately require healthcare. 
So, rural hospitals need to stretch their funds to the absolute capacity. VoIP is a far more cost-effective method of communication for rural hospitals. This is because receiving phone calls from conventional landlines is far more expensive than just using the hospital internet access, especially for long-distance phone calls. Not only that, the phone calls themselves are of far higher quality, so it could be considered one of the most important features for calls used by organizations.
VoIP is easy to use
Another issue with rural hospitals tends to be the lack of experienced staff and knowledgeable IT workers. VoIP tools do not require you to build a whole new internet network. They can be connected to the already available technology. This is useful as there is no delay between removing the old telephone system and installing the new VoIP. 
Improves operations
VoIP systems contain features and apps for productivity that can immensely improve a rural hospital's operations. Automation allows patients to be swiftly transported to the required department and the dictation feature allows audio messages to be converted into text and stored for later use. Automation can also help prioritize patients that are most in need of support based on answers they have provided during an initial voice questionnaire. 
Another significant operational advantage of VoIP is how ubiquitous it is. VoIP is not only available on computers, but it can also be integrated into mobile devices. This is particularly useful for rural hospitals as sometimes nurses and doctors need to travel to other locations. 
Data collection
Privacy is crucial in healthcare, but collecting non-confidential information about patients is an integral part of improving practices. The VoIP system can collect and present this data, enabling rural hospital managers to assess strengths and weaknesses. This results in an overall improvement in driving productivity and better service for patients. 
2. Feedback technology update
Feedback is one of the most useful resources available in healthcare. Using patient reviews to change and implement new practices are the signs of a successful hospital. But, rural hospitals are at a disadvantage due to their lower patient volume, so the feedback sample size isn't as great as other hospitals. This means that finding an efficient way to collect as much feedback as possible should be at the top of any rural hospital's list. 
Why is easy communication of feedback vital?
Feedback is so important because it can specifically identify everything a hospital is doing correctly and incorrectly. Hospitalization is a stressful time for any patient and their family. This means that the feedback received is often incredibly positive or very negative, but it is representative of their experience. 
Regardless of whether the feedback is positive or negative, it needs to be detailed. Receiving a 5-star review may look good on the google review page, but it doesn't tell you where you have particularly excelled. The same goes for a 1-star review. Rural hospitals with updated feedback technology and collaboration systems can collect more meaningful data that will help improve the hospitals' future. 
An updated feedback system is very effective at managing the hospital's reputation. This is because it collects internal reviews and observes any negative external online reviews left by patients. These patients can then be contacted, and any issues they might have can be resolved.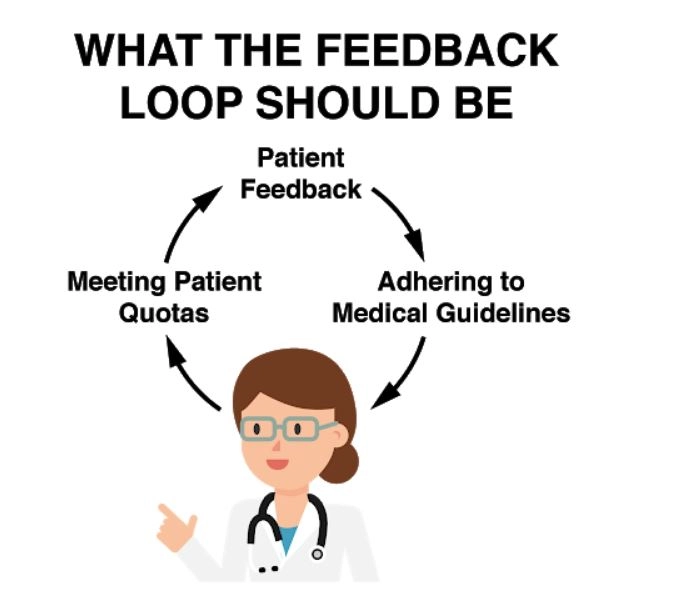 Image source
Why should rural hospitals use technology? 
Studies that observed the effectiveness of feedback and self-assessment technology used in healthcare found a drastic improvement in communication between the patient and the hospital staff. Let's have a look at the summary of the benefits: 
–   Patient engagement significantly increased. This is vital because it ensures that patients feel that their views are being heard, their opinions are being implemented, and that they are valued.
–   Personalization. Feedback technology and other similar collaboration tools examples can be integrated with the patient's specific information. This means that the patient will only receive feedback questions that are related to their conditions, increasing the chance of feedback completion.  
–   Check the patient's knowledge. With many conditions, self-care is required when the patients return home. This requires the patient to absorb and retain critical information about their situation. These applications can create quick quizzes that test the patients' knowledge and increase awareness to avoid potential risks. 
An example of a feedback application
e-Motivate4Change is a health program application that can be implemented in rural hospitals. It provides key information in the form of various media assets and, most importantly, tailored feedback questions that can be used by the hospital for future improvements. It is also available on wearable devices such as the Apple Watch (the Apple national health initiative in Singapore also shows how committed they are as a company to improving health). 
3. Telemedicine
A big challenge that many rural and remote hospitals face is attracting the most experienced healthcare professionals. This is because doctors and nurses are required to travel, in some cases, long distances to visit patients, and they receive little funding. But many experts believe that Telemedicine is the future. 
The Coronavirus pandemic has forced many people in various industries to start working remotely. This has meant adopting multiple communication platforms such as Skype, Slack, or Glip as Slack alternative trends have been on the rise. Glip is one of the best free alternatives to Slack there is. The situation has also been similar in the healthcare sector. The practice of healthcare from a remote location is known as Telemedicine.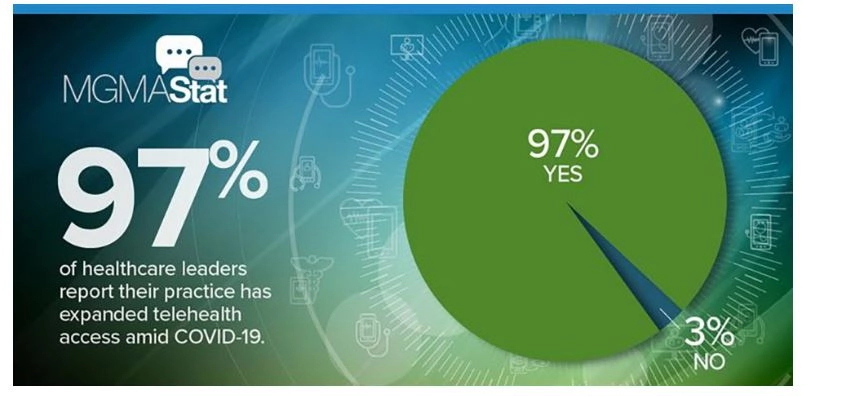 Image source
What exactly is Telemedicine?
Pandemic aside, Telemedicine has numerous benefits for rural hospitals, and acquiring the technology needed to carry it out can mitigate various rural hospital issues. It is not perfect, but overcoming Telemedicine limitations is certainly becoming easier. 
But before we discuss its benefits, let's have a look at the three types of Telemedicine: 
Live interaction medicine. This is the process of patient and doctor to communicate in real-time using a video conferencing tool directly and has become popular in therapy and other psychiatry. It can also include doctor to doctor interactions; for example, a more experienced doctor can provide remote assistance to a more junior physician.
Transfer of information. A lot of the time, doctors will transfer patients to more specialized professionals. This often requires the patients to repeat the information they have said to the first doctor, and the same tests are carried out twice. Telemedicine allows doctors to record the remote session and send it to the specialist who can provide more efficient aid.
Patient surveillance. As mentioned above, many patients require aftercare at home. This is particularly prevalent in older patients that require a carer. Telemedicine can provide doctors in the hospitals with up-to-date information about the patient's vitals such as body temperature, pulse, respiration rate, etc. Doctors can then inform carers what treatment needs to be given based on the figures they receive.
Why should rural hospitals update to Telemedicine?
From the points mentioned above, we can see that Telemedicine has a lot of potential, especially for rural hospitals. Remote-based medicine is beneficial as it means that doctors and nurses will not have to spend time and money traveling to obscure locations, and the funding can be spent elsewhere. 
It also means that more experienced healthcare professionals can provide less experienced rural hospital physicians with the required knowledge and assistance.   
Conclusion
Medicine and technology are continually advancing. The Coronavirus pandemic has brought to light how resilient and adaptable the healthcare sector can be. This is why it is also crucial that rural hospitals adapt to regularly update their communication to ensure that they are not left behind. Let's quickly recap the three best ways rural hospitals can update their communication technology: 
–   An effective telephone system. Conventional analog landlines are a thing of the past. VoIP can provide rural hospitals with a cheap, digital, high quality, and easy to install alternative that can be integrated with every aspect of healthcare.
–   Use technology to listen to patients. Implementing suggested feedback can help to elevate the care of any hospital. Adopting technology that can gather, store, and provide personalized feedback and suggestions for patients is vital for rural hospitals.
–   Telemedicine is the future, take note. With more people working from home and more sectors offering permanent remote positions, it is no surprise that healthcare is following suit. Telemedicine can help solve a variety of rural hospital complications, such as distance between patients and the lack of experienced professionals.
—
Victorio Duran III –  RingCentral US
Victorio is the Associate SEO Director at RingCentral, a global leader in cloud-based communications and contact center software provider. He has over 13 years of extensive involvement on web and digital operations with diverse experience as web engineer, product manager, and digital marketing strategist.
Follow us on social media for the latest updates in B2B!
Twitter – @MarketScale
Facebook – facebook.com/marketscale
LinkedIn – linkedin.com/company/marketscale
Latest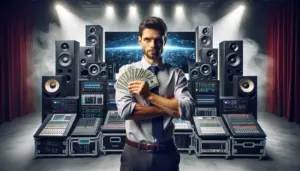 December 8, 2023
Mastering AV sales strategies in a global professional audio-visual (Pro AV) market, poised to reach $79.2 billion by 2028, requires much attention to detail. The surge in demand from corporate, government, and institutional sectors, driven by the need for enhanced productivity and efficient working environments, gives AV sales pros a lot of opportunity. In […]
Read More