Legal Battles and Uncertainty Surrounding Affordable Care Act's Preventative Services Coverage
The Affordable Care Act (ACA) has faced numerous legal challenges since its inception, leaving its future uncertain.  Texas's courts recently overturned insurance provider coverage requirements for certain preventative health services, altering the landscape of coverage. However, a higher court has now blocked that overturning order, reinstating insurers' obligation to cover those services.
While not all preventative services were affected by the Texas court's decision, the blocking of the overturning leads to the anticipation of further legal battles. Insurance providers must now assess whether it is in their best interest to continue offering coverage even if not required. This decision places the burden of assuming risk and incurring costs on the insurers.
Melanie Musson, Insurance and Financial Expert at Clearsurance suggests that due to ever-evolving insurance regulations, insurers should expect further changes. She adds that being adaptable and advocating for their interests will be crucial for insurers navigating these shifting requirements.
Insurers should collect data to determine the impact of providing coverage and whether it benefits both policyholders and the insurers themselves. They must prepare arguments, work with lobbyists, and engage with the courts to advocate for their position. Alternatively, if insurers believe in the importance of preventative services in detecting issues early and yielding long-term benefits, they may choose to continue offering coverage voluntarily.
Melanie's Thoughts: 
"Since the passage of the Affordable Care Act (ACA) many years ago, it has faced continuous legal scrutiny, including multiple lawsuits questioning its validity. However, it has consistently been upheld. Recently, a Texas court overturned some requirements for preventative health care services coverage, significantly altering the obligations of insurance providers to cover these services. This change relieved them of the financial burden. However, a higher court has now blocked this overturning order, reinstating the obligation for insurance providers to cover preventative services. While not all preventative services were affected by the Texas court's ruling, specific ones were overturned and must now be covered again. Insurance providers should collect data to determine if it is in their best interest to continue offering coverage voluntarily. This decision would require them to pay for services before meeting the deductible, assuming more risk and incurring costs. Insurers can choose to work with lobbyists and present arguments to demonstrate that these services do not yield desired results for policyholders or benefit insurance providers. Alternatively, if insurers believe in the value of preventative services for early detection and long-term benefits, they can decide to continue offering coverage regardless of legal requirements. Insurers should expect further changes as insurance regulations are constantly evolving. They must remain adaptable and advocate for their best interests."
Latest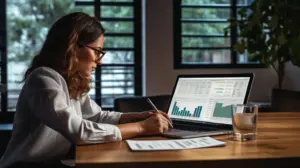 October 4, 2023
The intersection between security and financial acumen often gets overshadowed in a constantly changing economic landscape. While security is essential for safeguarding assets and ensuring continuity, its perceived monetary value is mired in misconceptions affecting company profitability. For many, security is viewed primarily as an expense rather than a potential cost-saver. However, understanding […]
Read More