Using AI in Healthcare is a Great Prescription for Healthcare Workers and Administrators, Though It Comes With Side Effects
Patient care is getting a major upgrade, thanks to the integration of AI in healthcare. While many are still a little wary of this emerging technology, almost 50% of healthcare workers are on board, according to a recent study by GlobalData, which was designed to survey the current AI utilization in eight major pharmaceutical markets, including the US, France, Germany, Italy, Spain, the UK, Japan, and China. The report indicates that the most popular uses of AI in healthcare are in supporting diagnostics and designing treatment plans.
This tech doesn't just streamline administrative work and improve diagnostics, it also enables more personalized and equitable care. AI's potential to effectively identify patients living in challenging environments, such as food deserts or areas with poor air quality, is a game-changer, helping healthcare providers to tailor treatment plans to individual needs. AI is also a lifesaver for healthcare workers who are feeling increasingly burnt out from all the stress. But, it's not all smooth sailing. There are unique challenges with AI, like potential biases and the need to double-check AI's work. That's where health administrators come in, steering the ship through these tricky waters.
Joyvina Evans, Ph.D., Assistant Professor of Health Management at Howard University, gives her analysis of why AI solutions can prove to be a multi-faceted solution across the care ecosystem if implemented correctly.
Evans' Thoughts:
"AI can be used to flag electronic medical records and health records to share information regarding those patients who live in a food desert where they do not have access to grocery stores or fresh fruits and vegetables. From my perspective, there's an increased level of eagerness to embrace artificial intelligence or AI in healthcare.
A priority of the United States Surgeon General is health worker burnout. As it stands today, the complexities of the U.S. healthcare system has led to more than half of health workers reporting symptoms of burnout, including loss of sleep, lack of appetite, anxious thoughts, and depression. This is where AI can become extremely helpful.
AI has the ability to decrease mundane administrative tasks. It can help measure administrative burdens, assess task and workflow, and it can automate components of the healthcare system. All of this can improve speed and accuracy within the healthcare system and improve efficiency and reduce burnout amongst healthcare workers.
While there are flaws with using AI, as well as any technology, it is important to note that health administrators are in a very unique position to work with providers to determine inequities that can result from patients' socioeconomic status and determinants of health. For instance, AI can be used to flag electronic medical records and health records to share information regarding those patients who live in a food desert where they do not have access to grocery stores or fresh fruits and vegetables. AI can also be used to flag the systems so that it determines and it can share information regarding poor air quality and environmental hazards. Decreasing bias and racism, along with leveraging this information, can all lead to more equitable and customized treatment plans and services, thus resulting in improved health outcomes of patients as well as the public as a whole."
Latest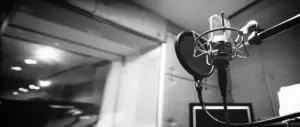 September 25, 2023
AI-generated technology in synthetic voice raises new hope and concerns about its use. Researchers from the University of California San Francisco (UCSF) and UC Berkeley have developed a revolutionary brain-computer interface (BCI) that enables a paralyzed woman to communicate via a digital avatar, translating brain signals into speech and facial expressions. Meanwhile, Google is […]
Read More