How Inflation is Impacting Healthcare
Key Insights:
Though it's not reflected in prices to consumers, the healthcare industry is experiencing inflation.
To combat rising prices, practices and hospitals are coming up with alternate solutions to avoid debt.
Patients postponing a procedure may offer short-term savings but is bad long-term for the condition.
While patients are feeling the pinch of other increased receipts, according to a recent CNN report, healthcare prices haven't increased, just yet. The consumer price index, which is captured twelve months at a time and was reported in March, data shows that costs increased on average by 8.5% but healthcare costs only increased by 2%. However, that doesn't mean that the industry isn't also feeling the pinch of inflation.
Kevin Stevenson talks about how healthcare is being impacted by inflation. From rising prices of supplies and utilities, across the industry, it is difficult to pass these prices on to the patient. Typically, prices are determined a year at a time. So, the overall costs in the health industry won't directly reflect these increases.
The industry is having to become resourceful in other terms. For example, operating hours are shifting, services offerings are decreasing, or being suspended. Some hospitals are having to suspend services that just aren't contributing enough to keep the facilities running and leave the doors open for business. "Just like every other entity, we have to ensure that we're bringing in more money than we're spending," says Stevenson. According to the recent report from CNN, healthcare and medicine's inflation outpaced other industries at the beginning of the pandemic.
Patients feeling the crunch are canceling and postponing procedures. Unfortunately, Stevenson warns that "while it may be a short term thought to save money in the long term, it's really not going to. Your condition is going to exacerbate and you're going to get a lot sicker. Whatever happens down the road is probably going to be more expensive." Inflation is impacting every industry and every family across the country. From the pump to the grocery store, we're all feeling it.
Latest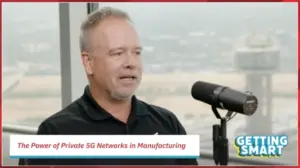 September 25, 2023
The Convergence of 5G and Automation in Manufacturing: A New Industrial Revolution The manufacturing industry stands at an inflection point. Advances in 5G technology and automation are coming together to transform the way products are made, and the role that humans and machines play in this process. Per Treven, Director of Business Development at Ericsson, […]
Read More