I Don't Care: Quality and Physician Engagement in High-Functioning Cardiovascular Programs
Cardiovascular disease affects many Americans—in fact, almost one in five deaths was caused by cardiac disease in 2020. So, it's vital that hospitals and clinics know how to handle it, along with offering the best in cardiac surgery. However, there can sometimes be a disconnect between the cardiac surgery and cardiology departments at a hospital, which must collaborate to ensure patients receive the best quality of care. So, how can cardiovascular programs in the healthcare system improve and in what ways?
On this episode of I Don't Care with Kevin Stevenson, the host talks with guests Susan Schnell (COO Columbia Heartsource, Columbia University Irving Medical Center) and Dr. Paul Kurlansky (Director of Research, Recruitment and CQI, Columbia University Heartsource) about Heartsource at Columbia University.
Heartsource "started as a quality improvement initiative for a heart surgery program in Upstate New York, and it sort of morphed and flourished into a program where we work with outside institutions to help them in some way improve their delivery of…cardiac services," said Dr. Kurlansky.
A couple decades back, the university was noticing that cardiovascular programs in Upstate New York were having terrible outcomes, so they gave them assistance and improved their program. After a few other local hospitals and schools were having the same problem, they decided to help out other programs via the Healthsource initiative.
On this episode, the trio also discuss:
Challenges regarding physician alignment
The importance of connecting similar programs with each other
How to handle difficult decisions in the moment
"At Columbia, the culture is such that cardiology and cardiac surgery work very closely together rather than competing with each other, and so it was a natural progression to develop a combined product, if you will, that we now can offer to sites," Dr. Kurlansky explained. "We function sort of like a portal…into the Columbia University medical center and then use whatever resources are necessary to try to help the institution that we're working with," he added.
Susan Schnell has over twenty-five years of experience in cardiac care. She helped develop The Heart Valve Center at Columbia University and has been invited to speak at various scientific sessions and conferences.
Dr. Paul Kurlansky joined the Columbia Heartsource team in 2003, acting as the Director of Research, Recruitment and Continuous Quality Improvement. He is an Associate Professor of Surgery and serves on the Quality Measure Task Force of the Society of Thoracic Surgeons.
Latest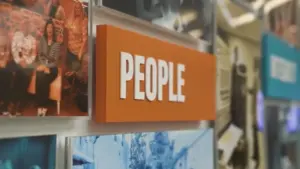 November 29, 2023
At IC System, the language of empathy speaks louder than the transactions of debt collection. In a compelling video feature, IC System's dedicated team casts a spotlight on their unique approach—combining heartfelt empathy with innovative solutions to navigate the often challenging landscape of financial obligations. IC System champions a path of compassion, delving deep […]
Read More