Owning the Future of Healthcare: Allina Health's Approach to Data-Driven Healthcare—Now and in the Future
During the COVID-19 pandemic, the healthcare industry recognized the importance of increasing their data and analytics capabilities adoption to support clinical, financial, and operational decision-making. Dr. David Ingham, Vice President and Chief Health Information Officer at Allina Health, spoke with host James Kent on Owning the Future of Healthcare on the importance of data and analytics in the healthcare equation.
"In the last 10 to 15 years, there's been tremendous progress on a great many fronts in terms of analytics capabilities," Ingham said, speaking about the data trends in healthcare organizations. "We have true enterprise data warehouses, stable infrastructures, and delivering data. It's streamlined, it's routine; it works pretty well. More recently, we've observed the growth of so-called 'big data' and some of the promises around it. Yet challenges I do think remain."
Some of those challenges revolve around warehousing, analyzing, and parsing data. Plus, Ingham said data literacy isn't always on pace with all these changes.
Allina Health, an integrated health delivery system in the Twin Cities of Minnesota, includes 12 hospitals and 100 clinics. With such a large population base to cover, Allina Health's clinical, financial, and operational success must work with partners like Health Catalyst. In doing so, they can aggregate wide-ranging data together and provide the analytics necessary to act and create efficiencies that benefit patients, care teams, and the bottom line.
"One of the things I think we do well in our analytics space is delivering data to end-users seamlessly from our data warehouse or other spaces into our EHR," Ingham said. "So, clinicians live in the electronic medical record, and yet we need the computational engine and the data sets that sit in the warehouse. We need to deliver all that stuff into the EHR to provide the insights to help our clinical end-users care for patients."
Latest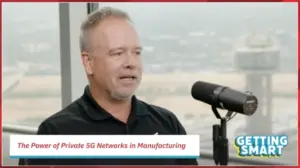 September 25, 2023
The Convergence of 5G and Automation in Manufacturing: A New Industrial Revolution The manufacturing industry stands at an inflection point. Advances in 5G technology and automation are coming together to transform the way products are made, and the role that humans and machines play in this process. Per Treven, Director of Business Development at Ericsson, […]
Read More