Owning the Future of Healthcare: Partnering for Success in Healthcare Operations
Great partnerships make the difference in providing critical support to leading healthcare organizations' financial, clinical and operational decision-making. Owning the Future of Healthcare spoke with Health Catalyst's partner, Carle Health, for an inside look at the importance of data and analytics in healthcare organizations. Matt Kolb, executive vice president and chief operating officer for Carle Health, shared his insights on providing that excellence.
As a healthcare delivery organization that owns hospitals and clinics, Carle Health incorporates data into its foundation, including performance decisions around quality, finance and patient experience.
While making data-centric decisioning is a key driver for the company, Kolb described a greater outcome and goal: "Analytics drives not just the decisions we make around performance related to quality or finance or patient experience… Our objective, our hope, is to be a trusted partner in all healthcare decisions."
However, Kolb described having a difficult time developing and refining their own capabilities, so the company set out to find a partner to fill that role plus some more.
"Our goal was to enable care transformation, whether that's on the provider side or the plan side of our business. And Health Catalyst rose to the top. We selected Health Catalyst because their organization is really about performance improvement and not just a data vendor."
Latest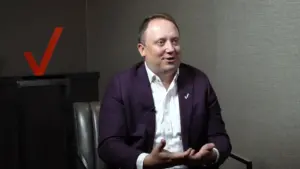 December 1, 2023
For a special episode of The Verizon Partner Network the focus was on the considerable role of partnerships in the Verizon Partner Program and the leaders shared their perspectives on the initiative. Their conversation brought about a lot of thought-providing context on the evolving telecommunications landscape. In today's era, collaboration and integration are key to […]
Read More