Vital Spark, a Spark Biomedical Podcast: Neurostimulation for Opioid Withdrawal Relief
The last three years have seen a dramatic rise in opioid-related deaths. In 2018, there were 42,000 deaths related to opioids. That number rose 57% to 73,757 in the year-long period between April 2020 and April 2022. One of the primary reasons many keep using opioids is fear of withdrawal. In the first episode of the Vital Spark series, Daniel Powell, CEO of Spark Biomedical, joined Host Daniel Litwin to explain his company's alternative opioid withdrawal treatment approach.
Powell suggested that a critical aspect of helping individuals and their families is to provide up-to-date education, resources, and accurate information—which is why the company is launching its podcast VitalSpark. Powell stated, "Addiction normally is coming from a place of trauma, normally coming from a place of someone trying to heal but not have the resources, so they're coping." Spark is offering a treatment option and now adding resources to ensure patients and their families are armed with the best information possible.
Spark Biomedical offers a solution to supplement traditional drug-based opioid withdrawal therapies through its wearable neurostimulation device, the Sparrow™Therapy System. This drug-free treatment option uses transcutaneous auricular neurostimulation (tAN®)and is applied to the skin on and around the ear tostimulatethe trigeminal and Vagus nerves that surface just below the skin in these areas. Worn by patients thorough the five-to-ten-day withdrawal period, this FDA-cleared treatment option has been clinically proven to significantly reduce acute withdrawal symptoms within 30 to 60 minutes of active use.
The company also has its sights set on understanding how its Sparrow Therapy wearable neurostimulation solution can impact PTSD and improve cognition, among other profound effects.More specifically,Spark recently kicked off a Phase II clinical trial to study the effect wearable neurostimulation can have on long-term addiction.Powell stated, "The overall goal has always been to be a recovery tool for long-term addiction." He added, "After you get through withdrawal and what we're starting clinical trials on, is can we manage your cravings, your depression, your anxiety, the triggers for relapse and actually fix the curve and start to bend the curve of addiction in America?"
Powell's advice for supporters of addicted individuals? Don't try to fix them. Have compassion for them and their journey. And, if they need support for opioid withdrawal, have them ask their care provider about the Sparrow Therapy System."For more information on this topic, follow Spark Biomedical's LinkedIn account and visit sparkbiomedical.com.
Latest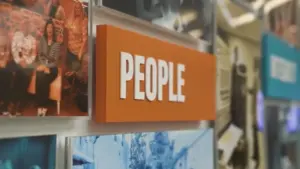 November 29, 2023
At IC System, the language of empathy speaks louder than the transactions of debt collection. In a compelling video feature, IC System's dedicated team casts a spotlight on their unique approach—combining heartfelt empathy with innovative solutions to navigate the often challenging landscape of financial obligations. IC System champions a path of compassion, delving deep […]
Read More