Employment Report Shows Spikes in Hospitality, Healthcare Jobs
In this week's economic minute, the June 2022 employment situation report showed positive job gains across the economy. Plus, indications that a recession may be staved off in the short term, but the economy isn't out of the mud quite yet.
The BLS reported 372,000 non-farm payrolls, or jobs, added in June 2022. That's a slight dip from 384,000 added in May, but above many analyst's projections for the month.
The private sector saw the most growth, with 381,000 new jobs, while the public sector saw a slight loss of about 9000 jobs.
Unemployment remained consistent for the fourth month in a row, settling in at 3.6%.
The big takeaway for B2B is looking at which industries saw the most growth, both May to June, as well as June to June.
Healthcare, leisure and hospitality, and professional and business services all saw particular job growth. Food service and drinking places alone made up nearly two-thirds of hospitality job growth. Ambulatory health care services added thousands of new jobs, and we saw substantial growth in computer systems jobs as well as management positions.
Why growth in these industries?
Year over year, leisure and hospitality added 1.6 million jobs. This growth is likely due to a return to form from the US consumer. As COVID concerns evaporated, travel numbers picked back up, and consumers re-embraced the services they put on pause during the pandemic, they were met with an industry that had just hemorrhaged a major portion of its workforce. Naturally, brands & companies would want to entice workers to come back en masse to support this increased demand.
There could also be a correlation between work from home and the change in lifestyle that comes with it; as more people adapt to hybrid work models and minimize their day-to-day human interactions, it's easy to see why your local Smoothie King or Starbucks would see an uptick in customers. Remote workers seeking convenience or even a break to the siloed nature of at-home work turned to quick food options to satiate their needs, including delivery services, and could be another reason why food service jobs led the last year of job growth in the industry.
In the professional services sector, computer systems jobs played the largest role in new jobs added, a little more than one-tenth of the 1.2 million professional service jobs in the last year. We should keep our eye on a few trends here to understand this boom: an increase in telework and hybrid work models opens opportunities for a more diverse hiring pool, as well as an added layer of support roles, often IT roles, to support a remote work infrastructure. Companies have also been adopting more robust network infrastructure both due to new remote work risks and just in general, adding IoT devices, cloud and edge processing, and more data-rich software tools to their portfolios. And, with high-profile cybersecurity breaches in almost every industry over the last year, cybersecurity strategies and roles have to had to mature and expand in scope.
The growth in management roles is trickier to decipher but could be due to a surprising return of retirees to the office. Senior-level professionals who retired early are now facing a tough inflationary economic climate, and studies are showing it's drawing them back to the office. All that experience reentering the workforce could be motivating more companies to hire for leadership roles. We're also seeing more hybrid work environments and a growing share of the economy being made up of gig workers. All those remote and decentralized workers, of course, require management.
In healthcare, we saw year-over-year losses in care labor jobs like nursing homes and residential care facilities, while month-to-month this same field gained around 8000 new jobs. Trends behind this shift in jobs could be attributed to a COVID-related loss in care labor talent as the strains of the job got to be too overwhelming in the middle of a pandemic. But, we can also point to a short-term growing need for care labor professionals, which could be in part due to a growing number of "Long COVID" patients, with the American Academy of Physical Medicine clocking in chronic COVID patients at 25 million. If one in every six US citizens will now need long-term chronic care, this short-term hiring spree could turn into a higher floor for the number of care facility professionals needed in the economy. 
Year over year, positions at various traditional care facilities from physician's offices to outpatient care facilities gained 284,000 positions. Finding the why on this one is a little easier: healthcare roles are profitable avenues for stable and successful careers, even with the lingering impacts of a global pandemic. Take Indeed's recently released top jobs of the year list. Four of the top 10 best and highest paying jobs are in healthcare. The number one spot is registered nurses, with a 34% increase in job postings between 2019 and 2022.
As for how this reflects the possibilities of a recession, the fact that average hourly earnings grew 5.1% from a year ago, beating the 5% consensus from analysts, points to a relatively stable and maybe even growing job market, combined with consistently average unemployment rates and month-to-month growth in average hourly earnings.
We're also seeing fewer involuntary part-timers. The number of people economically motivated to take on part-time work dropped by 707,000 to 3.6 million in June, below the pre-pandemic February figure of 4.4 million. Some experts say all of this signals inflationary pressures are easing and that a recession is still a ways off.
However, we're also facing record inflation, which is bringing new precarity to the nation's lowest earners as fixed expenditures like groceries and gas skyrocket in price. The fed is still signaling it wants to further hike interest rates in order to cool consumer demand and therefore inflation. Some experts worry that if rates get too high, an expensive borrowing climate would push businesses to slow production, variable and fixed input investment, and therefore lay off workers, which could agitate some of the growth we're seeing in the private sector.
Former Treasury Secretary Larry Summers recommends five years of 5% or one year of 10% unemployment to get the economy back on track. If that comes to fruition, the employment situation for the rest of the year could look more precarious and a recession could rear its ugly head. 
There are a lot of moving pieces influencing growth in jobs across the whole economy and in these specific industries. But, there's plenty of uncertainty still with fears of a coming recession and an inflationary climate. For now, keep an eye on those growing industries and the short-term trends behind them to draw conclusions, and we'll check back in next month to see what persists and what catches us off guard.
Latest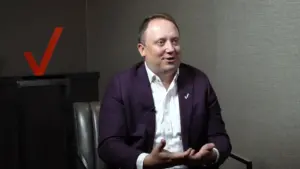 December 1, 2023
For a special episode of The Verizon Partner Network the focus was on the considerable role of partnerships in the Verizon Partner Program and the leaders shared their perspectives on the initiative. Their conversation brought about a lot of thought-providing context on the evolving telecommunications landscape. In today's era, collaboration and integration are key to […]
Read More