For the Best Sleep, Will AI Mattresses Become More Common in Hotels?
Will hotel guests find sweet dreams on AI mattresses in hotels? Hotels and other spa-type properties are adding AI mattresses that lull patrons to sleep with artificial intelligence. The mattresses have climate zones that constantly adjust to ensure a person's body goes through all the proper sleep stages. The result: super-rested and rejuvenated hotel guests, such as the ones who have stayed at the Park Hyatt New York's One Bedroom Suite. These suites are fully loaded with the Restorative Bed by Bryte, which not only provides sleep-inducing motion, but also responds to pressure imbalances throughout the night to keep sleepers asleep.
More mattresses are starting to integrate AI technology into their sleep experience, and as they become more popular in the home, customers will come to expect the same luxuries in their hospitality experiences. Mattresses including the Sleep Number 360 Smart Bed mattress use artificial intelligence, where AI is paired with machine learning to monitor a person's sleep pattern, according to CNET. Hotel decision-makers are also being conditioned to consider more AI tools across hospitality operations, especially as robots get deployed in hotels to support a persistent labor shortage in the industry.
Sarah Dandashy, hospitality guru and travel expert with Ask A Concierge, gives more eye-opening details about this new slumber trend and whether she sees AI mattresses in increasingly-smart hotels becoming an industry standard in the near future.
Sarah's Thoughts
"AI-equipped mattresses, all the rage. But will they become an industry standard within the hotel space? Short answer, no, they won't. As wonderful as they are, quite frankly, they're too costly. Also different hotel brands just run a range as far as what they're offering.
Now, do I see AI-equipped mattresses being more popular at luxury or wellness inspired hotels? 100%. We can absolutely see that they will be incorporated into more of the sleep and guest experience in those type of properties. But as far as across the board, an industry standard, it just doesn't make sense.
When you really understand the range of types of hotels and properties there are, you can't do a one-size-fits-all. It just doesn't make sense that way. But certainly looking forward to experiencing them on a future trip. I think it'll definitely be an enhancement, so looking forward to trying them out, but definitely won't be available everywhere."
Article written by Sonya Young.
Latest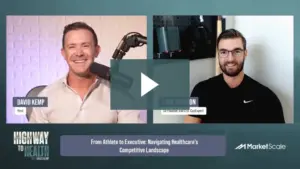 September 28, 2023
Navigating healthcare's competitive landscape requires innovative solutions addressing care quality and affordability. CapExpert is a game-changer in outpatient healthcare. It enhances asset management, ensuring the best care for patients. Luke Johnson, Co-Founder and CEO of CapExpert, spoke with Highway to Health's David Kemp on how CapExpert enhances asset management, bridging visibility gaps and streamlining […]
Read More