How Can Digital Transformation Save the Fitness Industry?
The COVID-19 Pandemic impacted many industries, but perhaps none more so than the fitness industry. With in-person workouts out of the question, gyms had to get creative. But, not all gyms survived, with some gyms declaring bankruptcy.
As the economy opens up, will gyms return to in-person, or will a hybrid model of workouts dominate?
B2B Media Producer Hilary Kennedy talked with Alexandra Dantzig, the CEO, and co-founder of JetSweat, a video streaming technology platform focused on boutique fitness digital transformations studios all over the world, in the Marketscale Studios. Also joining in on the conversation is Mohammed Iqbal, the CEO of Sweatworks, a digital product design, and development company that has succeeded in developing ground-breaking, engaging technologies for some of the largest brands in the athletic, event, fitness/wellness industry, including Nike, Bose, Equinox, and Samsung, among others.
The trio talked about the declining revenue in the fitness industry in 2020, which saw a 58 percent dip. Forty-four percent in the industry lost their job. Gold's Gym and 24-Hour Gym declared bankruptcy. So, where does the industry go from here? Will folks stay at home to work out, or will they return to the gym?
"All the research out there says people want to keep their streaming offerings post-covid," – Alexandra Dantzig, CEO, and co-founder of JetSweat
Seventeen percent of gyms closed by the end of 2020, so gyms must adapt to an online/hybrid model, which will appeal to customers. This means businesses will need to invest heavily in technology.
"I think it's even more so important because now we have this very crowded streaming space," Dantzig said on the need for a solid digital presence.
Follow us on social media for the latest updates in B2B!
Twitter – @MarketScale
Facebook – facebook.com/marketscale
LinkedIn – linkedin.com/company/marketscale
Latest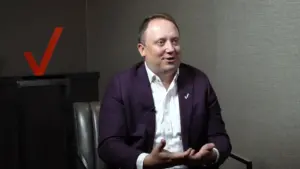 December 1, 2023
For a special episode of The Verizon Partner Network the focus was on the considerable role of partnerships in the Verizon Partner Program and the leaders shared their perspectives on the initiative. Their conversation brought about a lot of thought-providing context on the evolving telecommunications landscape. In today's era, collaboration and integration are key to […]
Read More