Sustainability Becomes the Main Attraction at Entertainment Venues
Entertainment venues are known for forward-thinking. Innovative design is apparent aesthetically and functionally. To remain a popular destination, venues must focus on the customer experience, ensuring that consumer needs and expectations are met.
Venues Embrace Sustainability
One way venues put this approach to work is with sustainability practices. Financially this can make a business more efficient, but it can also boost a reputation among consumers. Why? Because sustainability efforts of a brand matters, especially to millennials and Gen Z. In fact, a study by Nielsen found that sustainability responsibility increases these consumer's likelihood to purchase. [1]
While many newer venues are being built with green considerations, it does not necessarily mean that all events held there are green. The new shift in sustainability seeks to correct this.
Live Nation Pledges Zero Waste
For brands to express sustainability outwardly, many are looking to a commitment of zero waste. Concert venue owner Live Nation is currently working on a program to reduce waste to zero by 2020 at 20 locations.
This includes working with food service vendors to ensure wares are reusable, recyclable, or compostable. They have removed plastic straws from offerings as well. This initiative boils down to the proper sorting of waste, and they have found that creating an on-site position to oversee this is worth the investment.
Red Rocks Diverts 50 percent of Waste from Landfills
Red Rocks Amphitheater in Denver, Co. also has a commitment to sustainability, considering it to be imperative as their venue is the only naturally-occurring amphitheater in the world.
Its program includes trash sorting at end of events to ensure everything that is compostable or recyclable is placed in the correct bins. Food service wares are all compostable. In 2015, the site reports that efforts resulted in waste diversion of more than 50 percent. [2]
How to Develop Sustainability Solutions
There is a new, growing industry—sustainable event management—that has all the solutions any venue would need for waste reduction and beyond. In addition to enacting this principle in operations, venue managers may also choose to work with companies that specialize in this, such as Waste Management, which has specific plans for entertainment venues. Its helps sites to develop and execute a strategy.
Venues can also take it upon themselves to research where items can be recycled. One handy tool to use is the Earth 911 site. All a business owner needs to do is type in what they would like to recycle and their zip code to find viable sites.
As sustainability becomes more practiced, fueled by both necessity and consumer preference, venue managers will continue to make it a priority. Waste could soon become non-existent—a win for the venues, the planet, and consumers.
[1] https://www.nielsen.com/us/en/insights/news/2015/green-generation-millennials-say-sustainability-is-a-shopping-priority.html
[2] https://www.redrocksonline.com/about/sustainability
Latest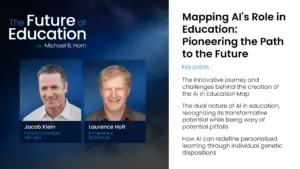 October 2, 2023
Mapping AI's role in education should be a critical step in bringing together innovative technology-based solutions with the expertise of human educators. With rapid advancements in artificial intelligence and an increased reliance on technology-driven educational solutions, the education landscape is on the brink of a significant transformation. AI promises highly personalized learning experiences, efficient administrative […]
Read More