Touchless Travel: Have Our Travel Behaviors Changed Permanently?
Driven by consumer desires for new experiences, innovative technologies and environmental impacts – travel is changing. Host Sarah Dandashy explores the technologies and logistics that power travel and the brands that build unforgettable experiences.
While most suitcases didn't make it out of the closet in 2020, there's optimism at the next stop in the travel industry. With more insights on travel's challenges and opportunities, Say Yes to Travels' Sarah Dandashy sits down with Zeke Adkins, Co-Founder of Luggage Forward. Luggage Forward is a doorstep to destination service for baggage that eliminates the need to check bags.
Adkins explained, "We pick up luggage at your door and deliver it anywhere in the world. It's a stress-free experience. Now with less demand, the added value is it minimizes risk at airports."
The pandemic put a halt on most trips, whether for work or pleasure. Cruises are some of the most popular types and a significant partner to Luggage Forward.
"Cruisers are very loyal and can't wait to cruise again. Demand is there, and hopefully, with the vaccine, we'll turn the tide," Adkins said.
They also work closely with hotels, and Adkins is optimistic that both cruises and hotels will rebound. As for the message his company is presenting to customers. "We've recalibrated our marketing to be more we're here if you need us. We want to be respectful of our position," he commented.
In looking forward, he agrees that COVID has changed things about travel, possibly forever. "Businesses were forced to see if remote work works, and it does. We'll probably never see business travel numbers as we did in 2018. On the other side, leisure travel demand will be greater, with people wanting to take that trip of a lifetime," Adkins shared.
Many are anxiously awaiting a time when they can roam the world again, experiencing moments they only imagined. Hear more of Adkins' thoughts on travel trends by listening to the episode.
Follow us on social media for the latest updates in B2B!
Twitter – @MarketScale
Facebook – facebook.com/marketscale
LinkedIn – linkedin.com/company/marketscale
Latest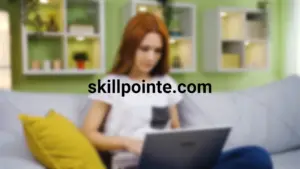 November 30, 2023
Adopting an entrepreneurial mindset is increasingly essential in today's diverse professional world. This approach, emphasizing resilience and innovation, is applicable in various careers, encouraging individuals to see opportunities in challenges and to think beyond conventional methods. SkillPointe recognizes the importance of aligning this entrepreneurial spirit with career aspirations. The organization assists individuals in transforming […]
Read More