What Americans Need to Know about the EU Travel Ban: Say Yes To Travel
We have all heard the news by now. The EU has issued a ban on travelers from The United States, Brazil, and Russia.  But more than missing out on your summer gelato fix, what does this really mean?
Powered by RedCircle
As of July 1, European nations have opened their borders to residents of several countries deemed sufficiently under control. The US is not one of them. Countries like Australia, New Zealand, Canada, Japan, are some of the 15 countries allowed to enter.
This will be reviewed every two weeks. So the US could be added if the situation gets better. Also countries can be taken off the list if their situation worsens.
There are exceptions are for essential travel—specifically for health care workers, diplomats, transit passengers, students and "passengers traveling for imperative family reasons."
For those still jonesing to get to Europe this summer?
Americans can still fly to Ireland and Britain. However, all visitors are required to undergo mandatory 14-day quarantine on arrival or be subject to a hefty fine. If you think it's a workaround by completing Britain or Ireland quarantine, and then try to travel onward to Europe from there… it's not. You will have to prove you are a resident or have immediate family links in Europe. Quit trying while you're ahead!
The great news is that Europeans will be able to move travel around the EU fairly freely, but the ramifications on the tourism industry will be huge. Much of Europe relies on American tourism dollars—More than a third of the annual spend happens during the peak summer travel season in Europe.
Large American based hotel chains, think Hilton and Marriott, will be hit hard—as they tend to have more luxury and upscale hotels in the market. Whereas, European-based companies like Accor have more midscale and budget properties within the EU—which is in their favor.
A big question I have been getting. If you have a flight to Europe, will you be able to get a refund? You should be entitled to either a flight credit or a refund, depending on when and type of ticket. Try to hold out for the airline to cancel your flight first for best chances on getting a refund.
Hope that explains the EU travel ban in more depth. Now let's do our part—and reduce our numbers.

Latest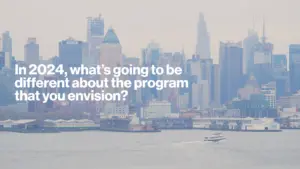 December 1, 2023
In the dynamic telecommunications landscape, Verizon's Partner Network continues to evolve, adapting to new trends and opportunities. For another segment featuring Mark Tina, VP of Indirect Channel Distribution and Channel Chief at Verizon Business Group, he explores exactly what types of significant changes and advancements the Verizon Partner Network will see in 2024. In this […]
Read More