What Wellness Means at HD Expo 2019
At HD Expo 2019 in Las Vegas, hospitality and design leaders have come together to discuss the latest trends in the marriage of the two industries. Last year the show hosted more than 12,000 attendees from 40 countries and this week is expected to be no different.
One area often associated with the hospitality industry and good design is wellness. If both are performing to their expectations, people are supposed to obtain peace of mind.
Chris Calby, Senior Director of Hospitality at Delos, spoke at HD Expo this week on the definition of wellness.
He noted that the explosion of wellness in hospitality and design is in part due to the umbrella of areas that wellness is considered to be by so many people. Everyone defines the term in their own way, which has spawned more participants.
UPDATE: May 20, 8:47 a.m.
Calby also shared a segment of his speaking engagement about the influx of smart technology into the hospitality industry. In both residential and commercial settings, smart devices are changing the functionality of spaces.
Latest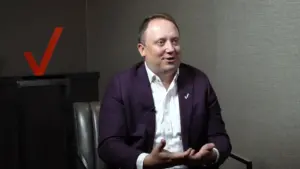 December 1, 2023
For a special episode of The Verizon Partner Network the focus was on the considerable role of partnerships in the Verizon Partner Program and the leaders shared their perspectives on the initiative. Their conversation brought about a lot of thought-providing context on the evolving telecommunications landscape. In today's era, collaboration and integration are key to […]
Read More