Exploring the Expansion of 5G Networks into Space
For defense contractor Lockheed Martin, space represents valuable terrain, a frontier with infinite possibilities. Recently, the defense contractor announced a partnership with satellite start-up Omnispace. Their mission: To develop a network of 5G infrastructure in space.
This groundbreaking operation poses multiple questions. What drivers are behind the partners' decision to make space the place for network investment? What steps must Lockheed Martin take to capture market share and overtake competitors like SpaceX's Starlink or AST & Science that have already made strides in this arena? Will the space network deployment benefit from Biden's recently unveiled $2 trillion infrastructure bill?
Host Daniel J. Litwin, Editor of B2B Media at MarketScale, was joined by Quentin Donnellan, VP of Engineering and AI Platform Integrations at the enterprise AI company, Hypergiant, to talk about the impact that Lockheed Martin's new venture will have on the tech industry, the space race, and further down the line, geopolitics on the world stage, plus the possible roadblocks it faces.
Donnellan has deep expertise in the ever-expanding realm of AI. Hypergiant's suite of AI services, software, and solutions, in fact, supports companies and governments in solving generational and future issues in areas of space, defense, and critical infrastructure. Litwin hosts and produces podcasts with industry and thought leaders across a wide swath of industries and is an expert at telling B2B stories. Together they offer a unique perspective on Lockheed Martin's expansion of 5G networks into space.
One aspect to consider is that the partnership's direct-to-device network appeals to customers, but also raises ramifications for enterprise use cases and the U.S. Department of Defense. "I want to highlight the very intentional DoD connection here, which shouldn't be too surprising, considering that Lockheed Martin is a tried-and-true defense contractor," says Litwin, referencing the funnel from U.S.-researched innovative tech to DoD and military applications like AI, robotics, drones, and the Internet. "As U.S. geopolitics becomes more tenuous and threatened on the global stage with the rise of other nations like China and economies in the global south, how will catering to the U.S. DoD shape space-based 5G rollout, for better or worse?"
Follow us on social media for the latest updates in B2B!
Twitter – @MarketScale
Facebook – facebook.com/marketscale
LinkedIn – linkedin.com/company/marketscale
Latest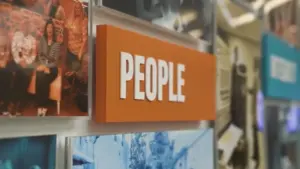 November 29, 2023
At IC System, the language of empathy speaks louder than the transactions of debt collection. In a compelling video feature, IC System's dedicated team casts a spotlight on their unique approach—combining heartfelt empathy with innovative solutions to navigate the often challenging landscape of financial obligations. IC System champions a path of compassion, delving deep […]
Read More