Industry 4.0 Means High Density IoT. Are We Prepared?
The world of IoT has been evolving industries for several years now; from manufacturing to retail, data is giving businesses unparalleled decision making capabilities. But are businesses really leveraging IoT to its full potential?
To dive deep into the subject, we were joined by Atul Patel, CEO & co-founder of Edyza Inc., an enabler of IoT for high-density connectivity and computing, and John Lam, vice president of sales for Premio Inc., a designer, and builder of computing technologies, including embedded systems.
Patel began his journey with IoT with home automation. In 2012, this was a very novel market but something he wanted to explore. But there were challenges.
"There were lots of bugs and issues with interoperability. I learned what it was like from the consumer standpoint and knew there had to be a better approach when applying IoT to Industry 4.0," Patel said.
The problem with applying it to Industry 4.0 is there are different types of connectivity and specific use cases force business to pick a path.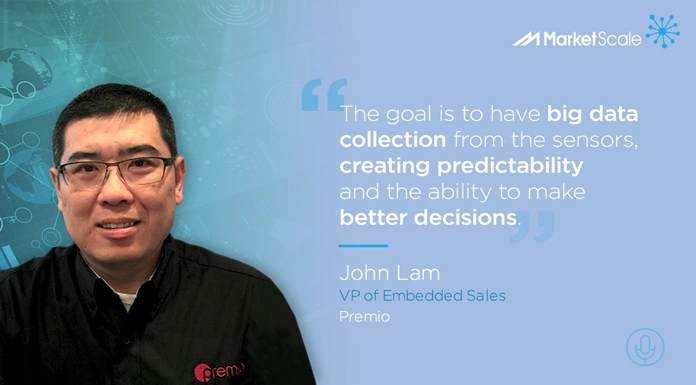 "Our clients need microanalysis of every five square feet of an area and so many things to track and individual sensors. There is a breadth of different options to connect. We think that integration will happen more at the cloud and Edge. We can make this happen with the powerful Premio devices," Patel said.
To truly maximize IoT devices, Patel & Lam argue you need more sensors, potentially hundreds per task. To the uninformed, it may seem excessive or unimaginable to run a stable network of that many nodes and that much data.
When that infrastructure is there, though, the data captured is hard to fathom. "If you had a factory where temperature was critical, and you only had one thermostat, I would challenge you to have hundreds. If the cost and implementation were minimal, wouldn't you want a full-scale view? It opens up the opportunity to collect data and becomes a necessity. They were making decisions on just a few touchpoints; now they have much more information," Patel said.
Edyza doesn't achieve this alone; a powerful digital infrastructure means reliable hardware. Premio works with companies like Edyza and other Industry 4.0 change-makers to provide the back-end to the back-end. "There is much diversity in sensors. The goal is to have big data collection from the sensors. From the Premio perspective, we are the engine to collect the data, creating predictability and the ability to make better decisions for companies," Lam said.
For the latest news, videos, and podcasts in the IoT Industry, be sure to subscribe to our industry publication.
Follow us on social media for the latest updates in B2B!
Twitter – @IOTMKSL
Facebook – facebook.com/marketscale
LinkedIn – linkedin.com/company/marketscale
Latest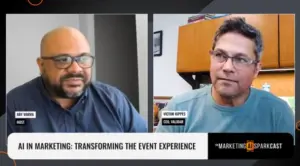 November 28, 2023
AI has been gradually changing the landscape of event technology at a very rapid pace. In an industry where staying ahead of technological trends is crucial, AI's impact on marketing and event management has become increasingly significant. As witnessed in the rise of account-based marketing and enhanced personalization, AI is effectively reshaping how events […]
Read More