IoT Solutions Assist in the Measurement of Indoor Air Quality, Ensuring Healthier Spaces
Because technology in this day and age intertwines with health and sustainability, indoor air quality emerges as a key facet of concern in the construction and facility management sector. With Internet of Things (IoT) driven solutions like Polygon's ExactAire, the invisible becomes visible – air quality parameters, leak detection, and toxic gas levels can be monitored and analyzed in real-time. 
This intelligence empowers decision-makers to create healthier and safer working environments, echoing the growing focus on employee wellbeing and environmental responsibility in the built environment. Further explaining this phenomenon to improve indoor air quality, Frank Dobosz, the US Country President at Polygon, is at the forefront of this transformative journey and briefly explained where IoT Solutions come in to benefit air quality.
Latest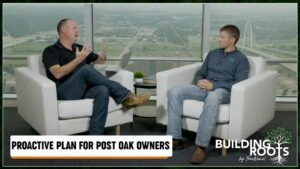 September 25, 2023
In this informative video, we delve into an exciting proactive program for post oak owners known as the TreeNewal Process (TNP). Join us as we explore how this innovative approach is revolutionizing tree care and nurturing healthier, long-lasting trees. Wes Rivers explains maintaining tree health is of paramount importance, and TNP offers a […]
Read More