How One Product is Safely Enabling the Post COVID-19 Return to Work
The safety of your employees, customers and visitors should always be a priority, particularly when it involves controlling access to your facility.  In today's COVID-19 environment, this need has been thrust even more into the spotlight.
Fortunately, the new Tidel IES 50 Intelligent Entry Scanner is fit for the task.
With the IES 50, which integrates facial recognition and thermography technologies into one, easy-to-use terminal, you can not only boost safety and security during this uncertain period, but set your organization up for continued best practices and benefits as the world returns to what's likely to be a new normal.
Let's take a look at how.
Benefits of the IES 50 for Intelligent Access Control
As the ripple effects of the spread of the novel coronavirus continue to impact industries across the globe, intelligent access control systems are being implemented to scan visitors, employees and more as they enter stores, workplaces, or facilities.
However, implementing this proactive, preventative measure does not have to break the bank – or sacrifice performance for affordability.
With the Tidel IES 50 Intelligent Entry Scanner, you will get:
Automatic verification of an individual prior to them entering a facility
Automatic, customizable alarms when out of range measurements are identified
Accurate facial recognition even when wearing a protective mask
Non-contact recognition and scanning to reduce detection time and risk of contamination.
Wi-Fi connectivity for enhanced data transmission
A compact footprint and a variety of mounting options to fit any location
Enterprise level deployment capability
Multiple Application Support
The Tidel IES 50 is ready to bring facial recognition and temperature identification to your business today, and its value is further bolstered by other key features ready to deliver real results for years to come.
In addition to quickly identifying the facial profile and surface temperature of a person walking up to it, the IES 50 can also serve as a convenient tool to log attendance and facilitate access control to a building or other restricted area.
Thanks to highly accurate facial recognition technology, unauthorized personnel can be easily identified, helping you add another layer of safety and security to your operation.
Endless Use Cases
With so much added versatility, the IES 50 is the perfect solution for nearly any business or operation, from quick serve restaurants, convenience stores, grocery stores, business parks, corporate and university campuses, hotels, correctional facilities, factories, distribution warehouses, and more.
The IES 50 and its facial recognition, temperature identification, access control, attendance logging and visitor management capabilities help Tidel accomplish its core mission – helping our customers and their employees to thrive in an environment based on greater efficiency, transparency, and security.
To learn more about the IES 50, visit https://www.tidel.com/ies50/.
Latest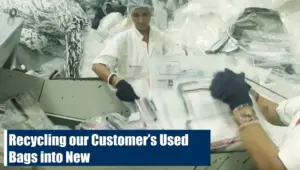 December 6, 2023
This video focuses on EcoLOK4, a groundbreaking product by CONTROLTEK that exemplifies innovation in sustainability. It highlights the process of transforming landfill waste into new deposit bags, with 90% of each bag's material being repurposed trash. This initiative not only reduces waste but also closes the sustainability loop, demonstrating CONTROLTEK's commitment to environmentally friendly […]
Read More