Smart Vacuums: The Perfect Housekeeper for a Smart Home
Smart Homes are getting smarter, and the market size for innovative dwellings could reach $503.1 billion by 2032. That sure is a lot of floors to clean. And in the world of smart homes, technology gets to play housekeeper. Bring on the smart vacuums!
Tod Caflisch, Owner of Smart Home on the Range and Lumen Technologies Smart Solutions SME, knows many folks with smart homes want to know which products make the most sense for their needs, so he helps them by testing various products for them. Recently, Caflisch unpacked smart home locks to determine the best option. Now, he's back testing out smart vacuums to find out which suck (in a good way) and which bite the dust (again, in a good way.)
Call Caflisch, Robot-vacuum curious. He was always an interested spectator, but he and his wife were never quite ready to take the plunge in favor of more immediate smart-home needs.
How much does Tod Caflisch not like to vacuum?
He didn't realize himself until his parents gave him a Roomba® as a gift. "All I could think of was all the time my wife and I could get back to do the things that we wanted to do instead," Caflisch said. "As technology tends to change on a daily basis, it seems, I have to assume future robot vacuums will be even better than the ones we have now. And there are so many options to choose from."
How do you Choose the right smart vacuum for You?
Caflisch looked at several models, walked through how they operate, and highlighted several features. He noted his research on mopping robot vacuums yielded subpar results. In the end, Caflisch recognizes that while robot vacuums can reduce workload, they can't do everything. "Unfortunately, in many cases, even the most premium robot vacuums are still a supplement, not a substitute, for your standup vacuum. Despite manufacturer claims, most just don't have the same suction power of an upright."
Article by James Kent
Latest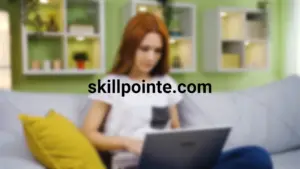 November 30, 2023
Adopting an entrepreneurial mindset is increasingly essential in today's diverse professional world. This approach, emphasizing resilience and innovation, is applicable in various careers, encouraging individuals to see opportunities in challenges and to think beyond conventional methods. SkillPointe recognizes the importance of aligning this entrepreneurial spirit with career aspirations. The organization assists individuals in transforming […]
Read More