The Raspberry of My Eye: Electronics Engineers Vote on Raspberry Pi as Favorite SBC
Linux-based Raspberry Pi is one of the most frequently used and tinkered-with single board computers on the market. From low-cost web server hosting, to commercial content distribution, Pi appeals to hobbyists and professionals alike.
Even though the most recent iteration gets some flack for USB issues and overheating, and its open-source ecosystem doesn't meet most enterprise security needs, Raspberry Pi still proves to be a favorite among electronics engineers. 44% of said engineering community voted it their favorite SBC for IoT, according to research from Farnell.
But at its heart, the industry still regards it as an entry-level, somewhat B2C device, with little use for mission critical needs. As commercial IoT deployments continue at scale, will Raspberry Pi be able to meet scale and cybersecurity standards? We turned to Cybersecurity Architect with Unrisk, Tracy Reed, CISSP.
Latest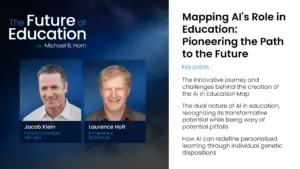 October 2, 2023
Mapping AI's role in education should be a critical step in bringing together innovative technology-based solutions with the expertise of human educators. With rapid advancements in artificial intelligence and an increased reliance on technology-driven educational solutions, the education landscape is on the brink of a significant transformation. AI promises highly personalized learning experiences, efficient administrative […]
Read More