What Cybersecurity Takeaways Should Governmental Leaders Take From White House Summit
Key Points:
In order to get the most out of the White House ransomware summit, countries participating should reinforce the basics of good cybersecurity practice.
Entities need to take a measure of accountability in ensuring the basics of cybersecurity are met, both at the federal level and the individual corporate level.
Good cybersecurity practice is hard to do, but finding resilient solutions should be a collaborative community-wide endeavor.
Commentary:
Cybersecurity is an important strategy for any company, especially in an increasingly hybridized work environment. Perhaps the leading motivator for cybersecurity investments this year has been an uptick in ransomware attacks. From hospitals to Main Street, no sector has been immune, and this heightened sense of security against ransomware is extending to government entities, too, leading to important strategic discussion at a global scale.
In October, the White House held a virtual ransomware summit over Zoom in which they brought together 30 countries to discuss how they can better combat ransomware. MarketScale spoke to Samuel Hill, Director of Product Marketing at Medigate, a company that specializes in cybersecurity for healthcare, about the summit. Hill discusses what he hopes the attending world leaders took away from the summit, and what actions need to come next.
Abridged Thoughts:
You know, it's interesting because these nations get together, and we all understand the threat of cybersecurity, and it's good to state that. And the awareness that comes from these nations at a high level declaring their intention to begin, not that they've not begun already, but to combat this growing global economic and physical threat. However, what we need to do is to continue to reinforce the basics of good cybersecurity practice.
More Stories Like This:
Latest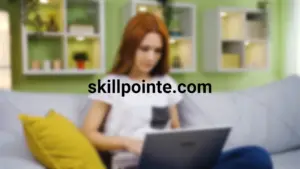 November 30, 2023
Adopting an entrepreneurial mindset is increasingly essential in today's diverse professional world. This approach, emphasizing resilience and innovation, is applicable in various careers, encouraging individuals to see opportunities in challenges and to think beyond conventional methods. SkillPointe recognizes the importance of aligning this entrepreneurial spirit with career aspirations. The organization assists individuals in transforming […]
Read More