Where Verizon Is Bringing 5G Next
It may not be long until most of the United States is connected to 5G. Verizon announced on Wednesday that it launched 5G Ultra Wideband services in four more American cities.
Customers in Washington, D.C., Atlanta, Detroit and Indianapolis are the latest to receive the service.
Verizon already provides the 5G Ultra Wideband network in Chicago, Denver, Minneapolis-St. Paul and Providence, Rhode Island.
"Verizon continues its steady expansion of 5G Ultra Wideband service and is excited to bring the 5G future to Atlanta, Detroit, Indianapolis and Washington, DC," Kyle Malady, Verizon's chief technology officer said in a company press release. "Customers in these cities are at the forefront of game-changing technology, with access to download speeds and bandwidth that will power the future of consumer, business and government mobile applications. Similarly, cities that embrace new technology, like 5G Ultra Wideband, have a leg up in competition to attract businesses and create jobs."
Public spaces like parks, shopping centers and college campuses are the main beneficiaries of the bandwidth and speed of the service, according to Verizon. Only select pockets of these cities will be covered by 5G Ultra Wideband initially, but further expansion will come in subsequent months, Verizon said in the press release.
For the latest IoT news, head to our industry page! You can also follow us on Twitter at @IOTMKSL.
Latest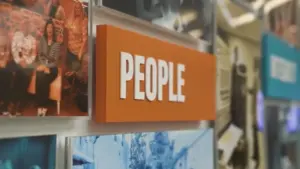 November 29, 2023
At IC System, the language of empathy speaks louder than the transactions of debt collection. In a compelling video feature, IC System's dedicated team casts a spotlight on their unique approach—combining heartfelt empathy with innovative solutions to navigate the often challenging landscape of financial obligations. IC System champions a path of compassion, delving deep […]
Read More