The Weekly Scale: March 15th 2021
This week at MarketScale, we debuted our brand new website — and it might just be the best content hub in B2B. We also set the table for QSR and EdTech, premiered our newest courses and hosted industry-leading insights. Subscribe to your favorite podcast. It's the start of a new week, and it's time to scale up.
If you've made it this far into our site, you've probably noticed we rebuilt it from the ground up to better showcase all of our original series and allow you easier on-demand access.  If this is your first time to MarketScale, welcome! You're getting the very best we've ever been.
How can educators re-engage students that have fallen behind during remote schooling?  In the inaugural episode of Beyond the Classroom, Beth Baker and Glen Taylor talk about the beginnings of Centric Learning and their challenges and experiences since. Why do school districts need modular classrooms?
This week on Built Modular by Vanguard Modular Building Systems, marketing GM Mark Meyers shared how modular spaces help schools reduce the amount of students in a confined space while still having all the same features as standard construction, including technology integrations, security features, and more.
One of the last things restaurants think about is cybersecurity. This week on The Main Course, Barbara Castiglia sat down with litigator and cybersecurity expert Jacey Kaps to discuss how restaurants are at a disadvantage in the investment aspect of fighting cybersecurity. Most are financially strapped and focusing on operational items, but they still need to have a written data security plan and take "reasonable measures to protect data."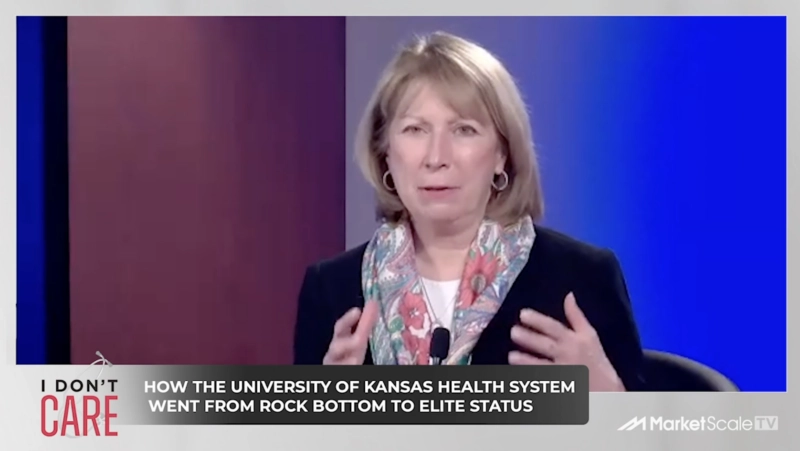 In the late 90s, The University of Kansas Health System was ranked almost dead last and had incredible turnover. But it's now a top-tier institute, so how did the leaders turn it around?
This week on I Don't Care with Kevin Stevenson, Bob Page and Tammy Peterman, authors of Proud But Never Satisfied, joined the show to discuss how it reinvented itself from a state-administered entity to an autonomous public authority—a high-stakes choice forcing leaders to balance political, business, and medical interests.
Start planning on cashing in your frequent flier miles. On the next MarketScale Roundtable, we are bringing together some of the sharpest minds in hospitality to explore how hospitality businesses should strategize around bringing back their two key traveling demographics; business travelers and leisure travelers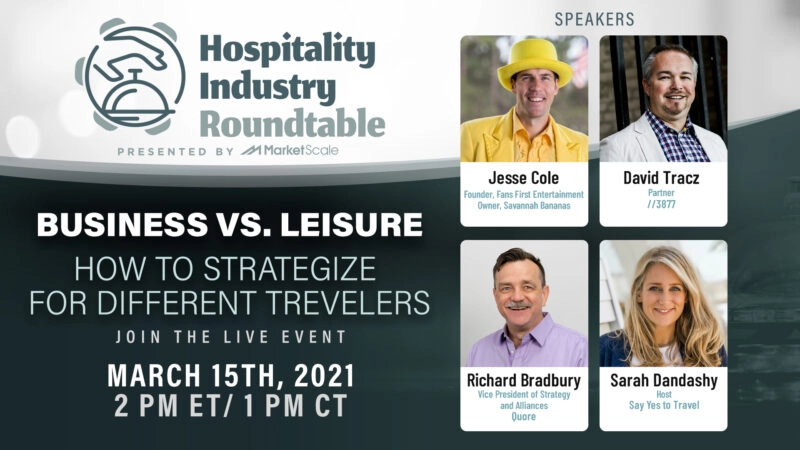 Make sure to follow along for future roundtables. We will be exploring the technologies that will power the next wave of the automation revolution on March 22nd.
I'll be back next Monday for The Weekly Scale but, until then, if you know of a story that you want us to cover, let us know with the hashtag B2BNeverSleeps.
Latest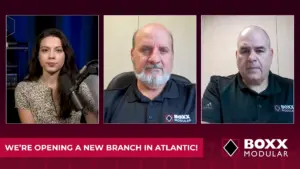 December 4, 2023
In an era where construction innovation is reshaping the industry, modular construction's growth continues to rise. In this episode of Built Modular, Boxx Modular's strategic expansion into Moncton, Atlantic Canada takes center stage. Host Gabrielle Bejarano welcomes Charles Landry and Ray Girouard to explore the implications of this venture. Bejarano, Landry, and Girouard discuss […]
Read More