The Weekly Scale: July 5th, 2021
This week at MarketScale, we held a major press conference on the future of retail and delivery, hosted a true legend of education, and examined what "retailtainment" will look like in 2022. That's making my wallet cringe.
Break out the ice chests for the dog days of summer— it's time to scale up.
What's being done to reimagine the next decade of education?
To find answers, our very own JW Marshall sat down with EdTech legend Sal Khan of the one and only Khan Academy. Make sure you don't miss this incredible interview, which also featured AT&T's Mylayna Albright, as the trio dove into silver linings for education after a year of disruption and more.
Space to Grow just wrapped up its first season, so Chris Blackerby and Charity Weeden looked back on past conversations regarding space sustainability, policy, technology and more. They also took a moment to look ahead, sharing what they hope to bring to the show in its second season.
Conflict archaeology is a new subfield in the world of anthropology.
This week on Discover the Truth by Garrett Metal Detectors, I talked with retired soldier Danny Keay about how this field doesn't just focus on battle sites. For instance, construction sites, factory sites, prisoner of war camps, areas where soldiers rested or camped out, and more – it's all on deck for these discoverers and preservers of history.
Get ready to roll the dice and play the slots, because live events are back in Las Vegas.
This week on SandenVendo's Unwrapped podcast, they previewed the Nightclub and Bar show, one of the biggest of the year — and perhaps the clearest sign yet that the world is getting back to face-to-face interaction. What do they expect from this year's event? Tune in to find out.
I'll be back next Monday for The Weekly Scale but, until then, if you know of a story that you want us to cover, let us know with the hashtag B2BNeverSleeps.
Latest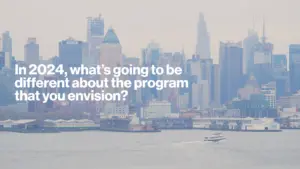 December 1, 2023
In the dynamic telecommunications landscape, Verizon's Partner Network continues to evolve, adapting to new trends and opportunities. For another segment featuring Mark Tina, VP of Indirect Channel Distribution and Channel Chief at Verizon Business Group, he explores exactly what types of significant changes and advancements the Verizon Partner Network will see in 2024. In this […]
Read More