The Benefits of Boland Professional Development Courses
Educating service shops, building owners, engineers, salespersons, and other people in the industry is a point of pride for Boland. Their professional development classes give folks knowledge and training on the equipment they work on or have in their buildings. Del Johnson, Special Project Leader at Boland, spoke with Tyler Kern about the program's many benefits.  
The fall slate of classes begins in October, followed by a Spring session in 2023, and all Boland clients are welcome to participate. "We love to have educated clients," Johnson said. "An educated client, who knows the equipment and their building, will know when it's time to make changes. Having an educated client who could look at the equipment and understand what you're telling them goes far with helping us serve them better." 
Boland designed their development classes with expert service people and the novice in mind. "You could come in with little to no knowledge," Johnson said. "Most classes are designed to take someone from a beginning to even an advanced level." Even something as simple as learning how to look at a model number and a serial number of a unit and decode them is an example of critical information one can learn during a professional development session. 
Boland engineers lead training on various HVAC equipment, diagnostics, and services. "And what's great about that is, the people that are teaching the class, the instructors, are what Boland calls the SET men for that product line, which means they are the go-to person for that product line," Johnson said. "They're the person that's generally getting the most training. Every time something new comes out, or any service updates, that particular SET person gets their hands on that information."  
Professionals can sign up for Boland's next series of professional development sessions here. 
Latest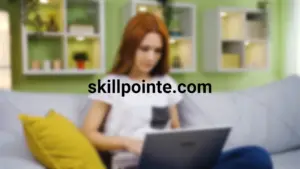 November 30, 2023
Adopting an entrepreneurial mindset is increasingly essential in today's diverse professional world. This approach, emphasizing resilience and innovation, is applicable in various careers, encouraging individuals to see opportunities in challenges and to think beyond conventional methods. SkillPointe recognizes the importance of aligning this entrepreneurial spirit with career aspirations. The organization assists individuals in transforming […]
Read More