Navigating the Semiconductor Chip Shortage
Joe Piccirilli, Founder and CEO of RoseWater Energy Group, and Mike Wilkinson, Founder, General Manager, and Vice President of Paragon Innovations, joined forces for a special combined episode of their respective podcasts' Engineering Experience and The Next Generation of Energy to address the ongoing semiconductor chip shortage impacting their industry.
Wilkinson wasn't going to sugarcoat the situation. "It's pretty devastating. Components are just not available in any flavor. It doesn't matter if it's a chip that everyone thinks about, like a microprocessor that goes into a car or something, or if it's resistors and capacitors." Wilkinson likened the situation to going to a hardware store and finding no nails available.
Piccirilli seconded Wilkinson's assessment. "I have a product, and it's been on our shelf for almost five years. Getting the parts for the existing product that everyone knows what that part list is, I order them a year out, and it's still painful. I have a new product in development that was supposed to be done sixteen months ago. It's the simple things like breakers. And the microprocessors and controllers? Forget those. It's out of control." With promised delivery for parts that never show, Piccirilli said he'll be lucky if he can get the product launched by the end of 2022.
There isn't much Piccirilli and Wilkinson can do besides ration parts when manufacturers cannot fulfill distribution orders.
Piccirilli looked at the possibility of engineering around the problem, but there aren't many available avenues with this approach either. "There's only so much you can engineer around without compromising the quality of the product, and because of the market position we are in at Rosewater, I can't compromise the quality."
Although parts may be in scarce supply, the demand for Piccirilli and Wilkinson's products has never been higher.
Latest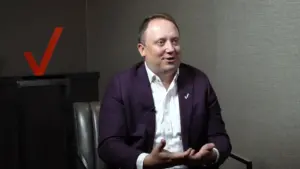 December 1, 2023
For a special episode of The Verizon Partner Network the focus was on the considerable role of partnerships in the Verizon Partner Program and the leaders shared their perspectives on the initiative. Their conversation brought about a lot of thought-providing context on the evolving telecommunications landscape. In today's era, collaboration and integration are key to […]
Read More