Connected World: Toward a Sustainable Future for Mobility and EV Architectures Part 3 of 3
Ralf Klaedtke, The Chief Technical Officer for Transportation Solutions at TE Connectivity, wrapped his three-part look at autonomous driving on Connected World with a focus on the future.
The present-day provides the answers to that future. New players entering the autonomous vehicle space are making their presence known, and their technology solutions can play a massive part in securing the drive to full autonomy with EVs.
"We're entering an interesting time right now," Klaedtke said. "We call it the new normal, and in the new normal, we see a huge amount of new players. All the traditional car companies are under pressure. We see electronic companies entering the game and software companies. We see the electrification of the cars, and that is opening totally new avenues for computers on wheels."
There are two approaches to making autonomous vehicles safer than vehicles driven by people. One method makes autonomous vehicles travel longer without incident than the same distance as a human-driven vehicle. That approach will undoubtedly increase safety and alleviate people's concerns about autonomous vehicles. But Klaedtke said that fewer accidents are not enough, and there is a second approach working to eliminate any fatality caused by an autonomous vehicle.
In the race for autonomy in the automotive world, trucks are winning over passenger vehicles due to the favorable economics involved. "We see, in this new normal, the supply chains that are important for our economy are breaking," Klaedtke said. "Therefore, the smart logistics chain with autonomous trucks, drones, robots, kick in very strongly. When we talk about the economy of passenger cars, I think it's still about the luxury of being chauffeured, enjoying the drive, reading a book. But on the economic side, people are still not ready to pay a huge amount of extra." Learn more on TE.com: https://bit.ly/te-autonomous-vehicles
Latest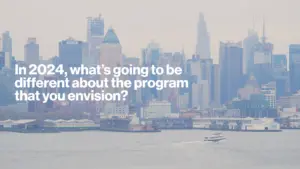 December 1, 2023
In the dynamic telecommunications landscape, Verizon's Partner Network continues to evolve, adapting to new trends and opportunities. For another segment featuring Mark Tina, VP of Indirect Channel Distribution and Channel Chief at Verizon Business Group, he explores exactly what types of significant changes and advancements the Verizon Partner Network will see in 2024. In this […]
Read More