Celebrating 20+ Years of Command and Control
The World Wide Military Command and Control System (WWMCCS) includes "personnel, equipment, communications, facilities, and procedures involved in planning, directing, coordinating, and controlling the operational activities of U.S. military forces." In simple terms, it is the people and systems used to defend the country against threats and apply necessary defenses. This is just one example of command and control; there are certainly other less imminent examples in other industries.
As technology has evolved, so has the command and control industry. How, exactly, have these changes occurred and what are some applications within the industry?
On today's episode of NOC Your SOCs Off, host Dan Gundry speaks with Randy Smith, President, Winsted Corporation, and Randy Pagnan, Principal, NSyte, to discuss changes in the command and control industry they have seen over time and the impacts the industry has made in various industries.
Sure, the mission is the point of action in movies and real life, but what's really behind the missions is complex radar and electronic systems controlled by Command and Control Battle Management Operations specialists.
"I would tell a young person if you want to be in a very interesting profession that's critical to the infrastructure of the military, the federal government—the AV business is the way to go. But specifically, to the command and control. The AV business, again, is a mile wide. The mission critical business is not a mile wide—it's very specific," Smith stated.
Gundry, Smith, and Pagnan also touched on…
What some of the biggest change in the command and control market have been over the last three decades
How to get younger people in the pro AV industry for the long haul
Some of the meaningful projects Smith and Pagan have completed in the past
"I would say that the more things change, the more they kind of stay the same. It's still the same markets. It's still the same components. It's still the same good sale time and time again. It's pretty easy to find the markets of the municipalities, transit, utilities, federal. It's pretty easy to subdivide that. They've got specific markets, specific magazines, specific trade shows…it's still a pretty restricted little market that people go after," Pagnan explained of changes he has seen in the command and control industry the last few decades.
"Federal is a mile wide. But then, there are multiple, multiple segments of federal," Smith added.
Randy Smith is current President and past Marketing Manager at Winsted Corporation and has been there for four decades. He attended Normandale Community College, where he studied Marketing and Business.
Randy Pagnan is Principal at NSyte and has been in the visual display industry for more than 30 years, specializing in 24/7 displays for large-venue display applications. Prior to being at NSyte, Pagnan worked in roles such as Owner Principal at DNP North America and President/Owner of rp Visual Solutions. He is an AVIXA Certified Technology Specialist and holds a diploma in Accounting from Mohawk College and a CMA in Accounting from The Society of Management Accountants of Ontario.
Latest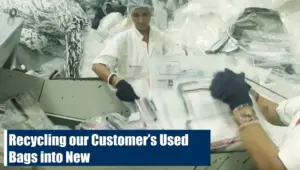 December 6, 2023
This video focuses on EcoLOK4, a groundbreaking product by CONTROLTEK that exemplifies innovation in sustainability. It highlights the process of transforming landfill waste into new deposit bags, with 90% of each bag's material being repurposed trash. This initiative not only reduces waste but also closes the sustainability loop, demonstrating CONTROLTEK's commitment to environmentally friendly […]
Read More