ClearTalk: History and Legacy of AFA Protective Systems
AFA Protective Systems began its journey in making communities safer back in 1873. And while a lot's changed in the near 150 years since its inception, ASA's mission to provide innovative, reliable fire and security systems and services to their customers to protect their property and businesses will never waver. ASA's history is built on deep commitment and meaningful relationships to help ensure reliable systems and support to give its customers peace of mind. Mark LaBua, Vice President and Chief Information Officer at AFA Protective Systems, and David Kleinman, President, and General Counsel, AFA Protective Systems, joined ClearTalk to discuss ASA's history and future under its new acquisition by CTSI.
LaBua noted ASA's involvement with various innovations over the years. "One significant innovation was the multiplex fire alarm system which allowed us to segregate points as opposed to just knowing that there was a fire alarm in the building, to know what device or what area that alarm was coming from," LaBua said. "Which you can imagine in a situation with a fire department responding knowing where that fire is in the building is very important."
For Kleinman, one could say AFA is in his blood. "I started working here in summers when I was eighteen; I'm 40 now. One of AFA's legacies, to me, is AFA always tries to do right by the customer and will actually go and fight for the customer."
With its recent acquisition by CTSI, there is excitement about the future roads ahead for AFA. "The acquisition of AFA by CTSI is going to increase our ability to take the winning formula that the Kleinman family has put together and apply that to a much larger audience, and I think we're going to end up with a better world because of it," LaBua said.
Latest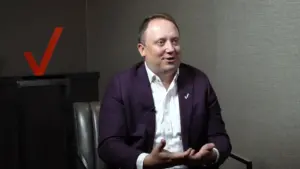 December 1, 2023
For a special episode of The Verizon Partner Network the focus was on the considerable role of partnerships in the Verizon Partner Program and the leaders shared their perspectives on the initiative. Their conversation brought about a lot of thought-providing context on the evolving telecommunications landscape. In today's era, collaboration and integration are key to […]
Read More