Education is Pushing the Industry at DSE
On this episode of the Transforming the Experience podcast series, four more Pro AV experts explain what is behind the displays the public sees every day. The industry has advanced far beyond simple visual advertising boards, and data and analytics gathered from digital signage enhancements are giving businesses an entirely new reason to invest in this technology. Another driving force behind much of this Pro AV innovation is a growing number of women ascending in this space.
Education on these developments was prevalent at Digital Signage Expo in Las Vegas last week and they stand to change much more than the Pro AV industry.
The Story that Data is Telling with Staisey Divorski of Enplug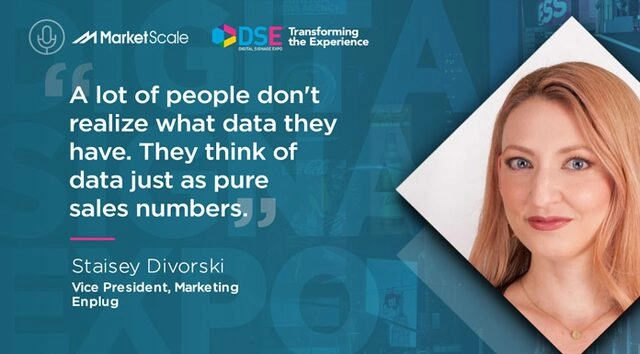 Digital signage is still a valuable tool for brick-and-mortar retailers as a means of attracting customers. Today though, there is much more these pieces of technology can provide, both to customers and internal workflow. Data gathering has become a significant part of why stores invest in digital signage and the insight these boards are providing is helping close the analytics gap on e-commerce brands.
Staisey Divorski, Vice President of Marketing for Enplug, believes that when retailers get over the fear of big data the benefits will become obvious.
"Digital signage can really suggest additional products for people to buy in store, and that's coming from data," she added.
These data points are also leading to a more efficient implementation of the original intent of digital signage, messaging.
"Data, which can seem scary to people, is a really valuable driver for visual communications, whether it be for marketing or internal communications," Divorski said.
Collaboration is King with Alison Maxson of Absen Inc.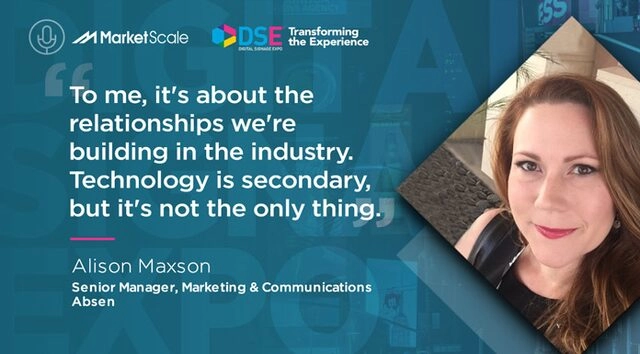 A conference is not worth going to if knowledge on its core topic cannot be gained by attending. Alison Maxson, Senior Manager of Marketing & Communications for Absen, left Las Vegas last week having learned much about how the industry is changing and particularly how the culture of the Pro AV industry is improving for women.
Maxson explained what she took away from the panel discussion she listened to, the Women of Digital Signage Luncheon.
"We need both, this is not just man versus women. It can't be like that. It needs to be 'we're all in it to win it' and we're all capable in our own individual right," Maxson said.
Absen also took home an APEX Award gold medal and overall Installation of the Year at DSE for its work with Revel Media Group on the Hale Centre Theatre in Salt Lake City, Utah. Maxson elaborated on what that means for the company and how the project came to fruition.
The Analytics Behind the Retail Revolution with Jay Leedy & TJ DiQuollo of Diversified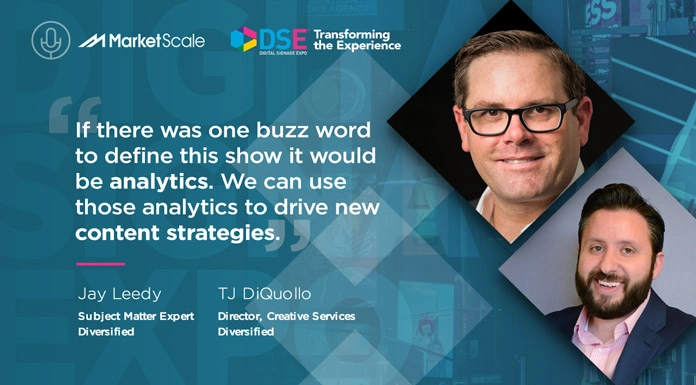 Advertising results can now be measured by dozens of data points, not just sales numbers. Digital signage is providing this information for retailers and the impact is beginning to be felt by brick-and-mortar locations.
Jay Leedy and TJ DiQuollo of Diversified know that data and creative content work in tandem to enhance business.
"If there is one buzz word to describe this show, it would be 'analytics'," DiQuollo said.
This is not to say that the human element is leaving the retail world, according to Leedy.
"If [content] is not immediately relevant, if it doesn't land with the customer, then that says that you don't know enough about that particular customer to care to engage with them the way they want to be engaged and it can be off-putting," he said. "So, with technology you really do have to strike a human element to be a part of that balance."
As digital signage continues to find new data points to measure, expect a more tailored retail experience.
For the latest news, videos, and podcasts in the Pro AV Industry, be sure to subscribe to our industry publication. A new episode of the Pro AV Show drops every Thursday.
Follow us on social media for the latest updates in B2B!
Twitter – @ProAVMKSL
Facebook – facebook.com/marketscale
LinkedIn – linkedin.com/company/marketscale
Latest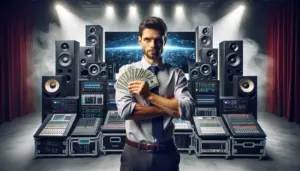 December 8, 2023
Mastering AV sales strategies in a global professional audio-visual (Pro AV) market, poised to reach $79.2 billion by 2028, requires much attention to detail. The surge in demand from corporate, government, and institutional sectors, driven by the need for enhanced productivity and efficient working environments, gives AV sales pros a lot of opportunity. In […]
Read More