Creating an Interactive Experience at DSE
When a monitor or screen fades to black, it is not uncommon to see fingerprints smudged from corner to corner. Whether the device is a touch screen or not, the expectation from users is that it will be. Interaction with devices has become the standard, and digital signage is no different.
On the third and final Transforming the Experience podcast from DSE 2019, a trio of digital signage experts explain the importance of interactivity and connectivity between brands, devices, and consumers.
Give the People What They Want and Expect: Touch Screens! with Kristin Roubie of Elo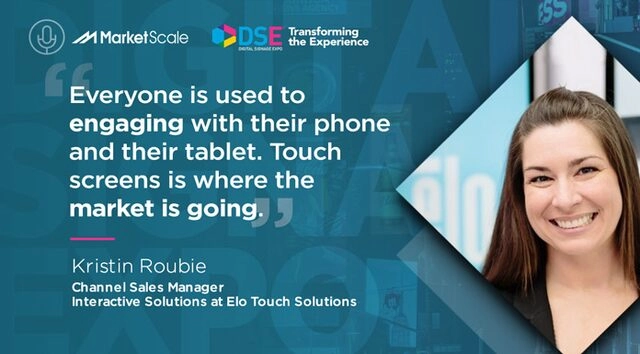 Smart technology has changed consumer expectations across almost every industry. Touch screens have been in people's pockets for more than a decade now, and today people's desire to interact with the increasing number of screens around them is driving business decisions.
"It's the way the market is going, and it can be used in so many different environments," Roubie said. Elo designs touchscreen hardware for businesses in industries from hospitality to education, and Roubie says it is that same experience people get with their phone that is driving a desire for more.
"People want and expect that experience from your brand or your space," she added.
Bringing Visual Signage to the Palm of Your Hand with Doug Pittman of BoardActive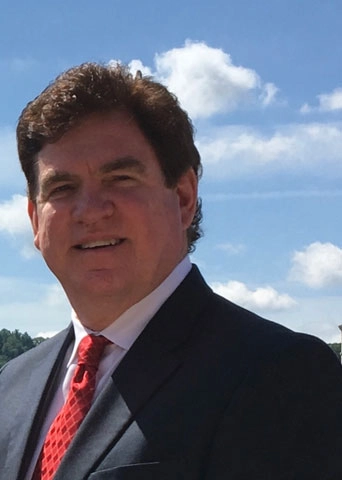 Businesses are finding more and more creative ways to reach customers in today's fragmented media landscape. A billboard may seem obsolete now with their inability to interact with drivers in their fleeting seconds before they pass it.
That is why Doug Pittman founded BoardActive, which creates a virtual perimeter around billboards or any location for that matter, allowing brands to interact with potential customers on their smart devices.
This connectivity is giving a digital life to billboards and other visual signage and business owners new insight into just how much return on investment a billboard is providing. When a driver passes a billboard, consumers can receive a personalized message notification or pull information from a brand's app, helping that brand build their consumer interaction. From there, a business can see whether that interaction led to a sale.
"It's not advertising anymore, it's personalizing. It's going to be a personalizing relationship, one-on-one and we know that" Pittman said.
Connecting to people's devices allows brands to develop a closer relationship with consumers and a new frontier for advertising.
Finding the Missing Element of Digital Signage with Jim Nista of Almo AV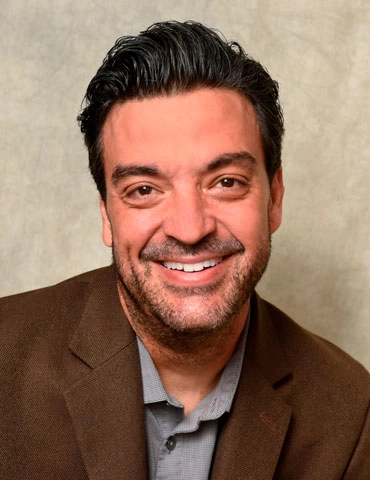 Digital signage has provided brands a new forum to advertise and create content for their customers. However, as more and more businesses begin to create content, a new challenge has begun.
"What really is the missing element in content is relevancy. That's actually more important than content itself, is how relevant it is to the person," Nista said. "We're adding technology to that now with the analytics and some of the tracking information to build relevancy into these screens."
Educating store employees on the benefits of personalized digital signage content has become an important part of Nista's role at Almo.
Nista said he is encouraged by the education of more end-users on the benefits of personalized digital signage content and believes it will lead to a better shopping experience for consumers of all demographics.
For the latest news, videos, and podcasts in the Pro AV Industry, be sure to subscribe to our industry publication. A new episode of the Pro AV Show drops every Thursday.
Follow us on social media for the latest updates in B2B!
Twitter – @ProAVMKSL
Facebook – facebook.com/marketscale
Latest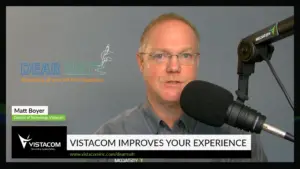 December 11, 2023
In a time when the AV industry supply chain faces unprecedented challenges, understanding its current status and future trajectory is crucial. In this week's segment of "Dear Matt," presented by Vistacom, host Matt Boyer, the Director of Technology at Vistacom, brings his over 30 years of experience in the audiovisual industry to the status […]
Read More