4 Can't-Miss Events at ISE 2020
Integrated Systems Europe, or ISE, is upon us – on Feb. 11, the 2020 edition of the world's leading AV and systems integration show will kick off its last hoorah in Amsterdam.
The 2020 show is expected to be the event's largest ever, building on a 2019 event that saw more than 1,300 exhibitors and over 81,000 visitors converge on RAI Amsterdam to take in the latest and greatest in AV.
It goes without saying that ISE is a can't-miss event – but what elements of this year's show make for must-sees in their own right?
Let's dive into four of the biggest events of ISE 2020.
Offering attendees an insider look at how the hotel industry is embracing the latest AV innovations, the Hospitality Tech Summit will feature expert panel discussions, actionable market research findings, and informative case studies designed to illuminate best practices.
Hospitality Technology Next Generation (HTNG) will mark its second year presenting at ISE, and the event will see more than a dozen speakers share their unique insights on the future of the hotel industry.
2. AVIXA Higher Education AV Conference
The role of technology in education is constantly increasing, and for good reason – today's innovations have opened up an entirely new frontier for education professionals, allowing them to serve students in ways that were previously left to the realm of imagination.
To that end, the AVIXA presentation will focus in on how AV technologies can best be leveraged to support the continued enhancement of the education process.
This year's theme is aimed at accounting for the experiences of the entire spectrum of people that call the education industry home, offering a unique look at how collaboration and technology can bring the industry's participants even closer.
As technology and its capabilities and implications ramp up, the use of control rooms – of which there are estimated to be more than 250,000 in the world, today – is expanding beyond its traditional arena.
In short, that means the legacy industries of public safety, transportation and utilities are being joined by new players like telecommunications, aerospace, data centers, and more in utilizing these critical spaces.
This ISE 2020 presentation will highlight the ever-more-multifunctional nature of modern control rooms, taking a long look at how that complexity both presents challenges and, with the right tools, helps operators overcome them.
Perhaps no ISE show or installation best exhibits the show's forward-looking nature better than 2020's Elicium Projection Mapping.
Located on the RAI Amsterdam's Elicium complex, the projection mapping will allow content to be molded to the very shape of the front façade, itself, providing a jaw-dropping look at the capabilities of modern AV installations.
To learn more about ISE 2020, visit https://www.iseurope.org/.
–
For the latest Pro AV thought leadership, careers, news, and event coverage across B2B, be sure to check out our industry pages.
Click here to watch the latest episode of MarketScale's newest Pro AV reality series, The Install.
Latest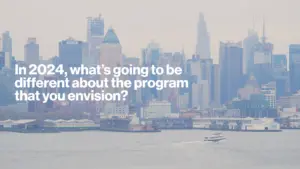 December 1, 2023
In the dynamic telecommunications landscape, Verizon's Partner Network continues to evolve, adapting to new trends and opportunities. For another segment featuring Mark Tina, VP of Indirect Channel Distribution and Channel Chief at Verizon Business Group, he explores exactly what types of significant changes and advancements the Verizon Partner Network will see in 2024. In this […]
Read More