How AV Technology Uniquely Serves and Impacts Houses of Worship
In this episode of Pro AV Today, host Ben Thomas is joined by Collin Jones from Pushpay, a leading company in church technology solutions. They discuss the evolution of technology in churches, focusing on live streaming, production, integration and more. Collin shares his experience launching the Resi brand for church live streaming and the challenges they overcame to ensure high-quality streaming. They also explore the integration of church technologies, the power of content in engaging congregations, and the impact of COVID-19 on church streaming.
Collin highlights the importance of audio and video quality in churches, noting that the world's fast-paced progress demands top-notch streaming experiences. He emphasizes the wide span of technology applications, from theaters to concert venues, which churches are now utilizing and even renting out.
As Collin puts it, "Technology just spans so widely. There's no real difference between a church setup and a theater setup or a concert venue setup. And a lot of the venues rent them out too… Not much patience exists for audio and video quality to be bad in churches. The world has progressed so fast, and when you're watching videos online, you expect great audio and video quality."
If you're fascinated by the intersection of technology and houses of worship, tune in above and check out this episode of Pro AV Today.
Latest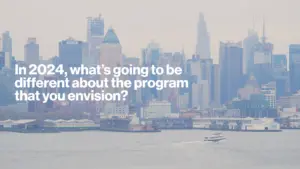 December 1, 2023
In the dynamic telecommunications landscape, Verizon's Partner Network continues to evolve, adapting to new trends and opportunities. For another segment featuring Mark Tina, VP of Indirect Channel Distribution and Channel Chief at Verizon Business Group, he explores exactly what types of significant changes and advancements the Verizon Partner Network will see in 2024. In this […]
Read More