MarketScale Pro AV 01/10/19: How Pro AV is Keeping You Safe
Sometimes it's hard to stop and remember where technology was 20 years ago. These days it feels like innovation is happening at such a rapid rate it can be hard to keep track of where we've been. On this episode of the MarketScale Pro AV podcast we take some time to look back and where the industry has been, where it is now, and where it's going in the future.
Dr. Alex del Carmen from Tarleton State University joins the show to explain how technology has revolutionized law enforcement in the 21 years that he has been a part of it. He speaks to the added accountability brought about by body cameras and talks about the constantly moving target between safety and privacy. After that, Sean Wargo from AVIXA joins our correspondent Sean Heath for a look back at the year in Pro AV for 2018 and take a glance forward at some of the exciting possibilities 2019 could hold.
Law Enforcement is Using Pro AV to Keep You Safe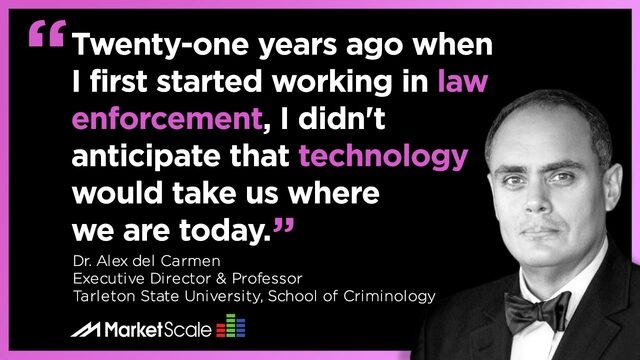 Is it possible for pro AV to keep you safe? Advancements in technology has made it easier than ever for law enforcement to utilize AV in their day-to-day routines. Dr. Alex del Carmen, Professor of Criminology at Tarleton State University, joins the podcast to talk about the ways that technology has helped law enforcement and brought increased accountability across the board.
"We've seen an evolution that has really radicalized the way that people perceive law enforcement and the way law enforcement actually acts with others," Dr. del Carmen says. "It really has affected behavior, which is what I think is unique about technology." From drones, to GPS, and body cams, the technology at the fingertips of officers has
Pro AV 2018 Rewind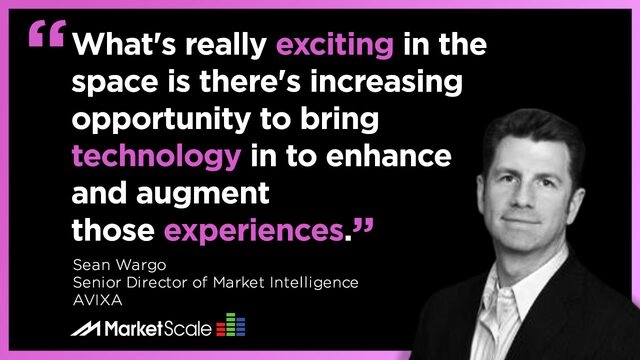 The biggest challenge when entering a new year is not remembering to write the correct year on a form in January: it's deciding what to carry with you from the previous 12 months. Psychology has a large influence on our approach to each January. Technology is not immune to this energy, either. On today's podcast, I have a chance to chat with the Sr. Director of Market Intelligence for AVIXA, Sean Wargo. We reflect on a few things worth bringing along for the ride this year, Sean points out a few interesting possibilities waiting for us this next 12 months, and we both officially retire from our dreams of becoming e-Sports stars (although we retain the right to break out our Fortnite dance moves at any time).
For the latest news, videos, and podcasts in the Pro AV Industry, be sure to subscribe to our industry publication. A new episode of the Pro AV Show drops every Thursday.
Follow us on social media for the latest updates in B2B!
Twitter – @ProAVMKSL
Facebook – facebook.com/marketscale
LinkedIn – linkedin.com/company/marketscale
Latest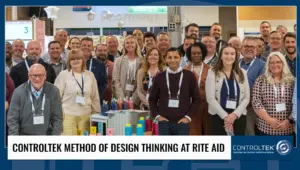 December 4, 2023
The video showcases a dynamic workshop titled "CONTROLTEK Method of Design Thinking at Rite Aid," highlighting the collaborative and innovative efforts between CONTROLTEK and Rite Aid teams. It features scenes of brainstorming, prototype development, and group discussions, emphasizing CONTROLTEK's customer-centric approach to problem-solving and innovation in retail solutions. The workshop demonstrates how cross-functional teams […]
Read More