Pro Audio Industry Growth Predicted to Continue Through 2030
The global Pro Audio industry growth is here to stay with the expectation that its growth will last until 2030 as predicted by the Pro Audio Equipment Market by Player, Region, Type, Application and Sales Channel, Forecast 2022-2030. The Pro Audio industry has made a comeback post-pandemic and with technology advances and more people working remotely, the quality and need for personal audio devices has increased. Pro Audio industry growth is already evident in a few areas, notably in the installed audio space. As the space becomes more user friendly, it is requiring less install efforts, both adding to consumer convenience and installer availability on day-to-day efforts and hiring fronts.
Jeff Hawley, Director of Marketing at Allen & Heath USA, one of the original British mixer companies, has been seeing Pro Audio industry growth already as sections of the industry continue to develop and problem-solve.
Jeff's Thoughts:
"Would certainly seem that the forecasts around enhanced revenue growth through 2030 for the pro audio industry are starting to show up for us already, especially as the live sound market completes its rebound and adjusts to the lessons learned from the macro effects of things like covid and the supply chain disruptions.
And a few different areas seem to be particularly hot compact touring mixers, for instance flying rigs that are capable of mixing stadium-level productions while being under the flyweight for commercial airline flights. The Allen and Heath CTI 1500 keeps on picking up steam sales-wise, and we don't see any sign of that changing.
Avantis and SQ are also in this sweet spot of power portability and price within the reach of most facilities, rental companies, and individual band tour budgets. The installed audio space sometimes referred to as audio DSP or matrix units is also been growing. Seems like we'll keep up that trend, especially as more user-friendly and cross-platform products like our AHM range.
Put this category of products into the hands of more installers, contractors, and Like that without requiring days or weeks of heavy technical certification in order to get your head around the sometimes unintuitive and overly complex programming devices are tending to be much more user-friendly and obvious turnkey so the future is bright for pro audio to me."
Latest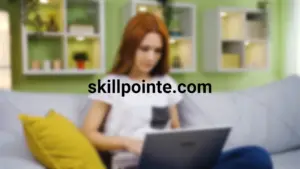 November 30, 2023
Adopting an entrepreneurial mindset is increasingly essential in today's diverse professional world. This approach, emphasizing resilience and innovation, is applicable in various careers, encouraging individuals to see opportunities in challenges and to think beyond conventional methods. SkillPointe recognizes the importance of aligning this entrepreneurial spirit with career aspirations. The organization assists individuals in transforming […]
Read More