How to Use Text Message Marketing to Build Your Retail Business
Retailers across the globe are harnessing the power of SMS marketing to enhance customer relationships and experience. With an open rate of almost 98% compared to just 20% from email marketing efforts, retailers are boosting sales, building brand awareness and retaining customers using SMS marketing. Small retail businesses now have the power to rival large global brands as they utilize modern communication methods to their advantage, whilst giving their existing and potential customers exactly what they want.
Is your retail website mobile friendly? Has it been built in order to be responsive to both tablet and mobile devices? Are you using modern communication platforms to your advantage? Are you using analytical data to understand the expectations and buying patterns of your loyal customers? Now is the time to ramp up communication methods and channels in line with the people that make your businesses what it is today.
Beware, before shopping with a retailer, some consumers will scour the internet using review websites to look up products and online feedback from previous customers. Therefore, it's crucial that you have a review/firefighting strategy in place.
Many retailers are turning to SMS marketing as a way of enhancing brand awareness and promoting various offers that offer exclusivity and unique benefits for their customers. SMS marketing is also a way to build a well-organized database of contacts and customers, share product offers, specials and sales, and also boost internal communications. SMS marketing is convenient, effective, and an instantaneous way to keep in touch with both staff and customers.
There are several ways by which to enhance your marketing efforts and build your retail business with SMS marketing. Below are some ideas to consider that include best practice tips that will generate a buzz, enrich retailer/customer relationships and help to increase ROI via SMS marketing.
Ensure That People Opt-In To Receive Texts From You
Every SMS marketing professional needs to adhere to text message marketing regulations when contacting their customer database via SMS. By ignoring this rule, businesses may incur hefty fines if they are not permitted to utilize mobile numbers for their SMS marketing campaigns.
Just because a customer has made a purchase from you, or signed up to your mailing list, this doesn't permit you to send a txt message to their mobile phone. People can be very protective around their personal mobile data and information, so air on the side of caution and keep email and SMS sign-ups separate.
A perfect example of how to encourage opt-ins from customers is to send out a short code opt in text to existing and new customers. Simply ask customers to reply back to your SMS with a short code word in order to opt-in for your exclusive marketing offers. Many businesses have successfully used this method to generate hundreds of thousands of subscribers.
After ensuring you are permitted to text your customers, as a retailer you may want to consider the following:
Contact Customers With Exclusives And Special Offers
Does your business regularly have special offers and exclusive sales on? Why not let your customers know via text? By harnessing the power of SMS marketing, you can almost guarantee that your message will be read. So, it's a perfect platform by which to let customers know that you have a sale on, when it finishes, what exclusive offers are available to them, and how much they can save.
Automatically Send Out Purchase And Delivery Information
When a customer has made a purchase, send them an SMS to thank them for their business. Let them know when their item will be delivered and consider adding an offer as an exclusive because they have done business with you. Going the extra mile with customer service always pays off.
Use SMS To Garner More Visits To Brick And Mortar Stores
By texting your loyal customers an offer that can only be redeemed from a brick and mortar outlet, you can convert online sales to an offline windfall. This is a great way to see how responsive your online customers are to special offers. It's also a form of market research as it's cost effective and can easily be followed by an online offer it the customers are unresponsive and don't take advantage of your offline deal.
Promote New Stock and Products via SMS
Keep your customers up to date with new stock or products that you are promoting. Send a link that will take them straight to your new stock on your website. You may consider including an introductory offer exclusive to SMS recipients, you can increase ROI by creating a sense of urgency such as a flash sale.
Create SMS Loyalty Programs
Customers like to feel special, and by sending them exclusive offers by text message – you will certainly make them feel special. So, start an SMS loyalty program and allow customers to sign up – word will soon spread.
Use SMS To Conduct Surveys
Feedback is always important, it's a great way to discover what you are good at and where you can improve. So, after a purchase, send your customers an SMS survey and see what they think of you. This is a perfect way to collect information for market research purposes for free. However, you may want to incentivize longer surveys with special discounts to add value to your loyal database of customers.
Pocketstop built Straightxt to streamline your retail business's SMS marketing campaigns from one simple interface. Our user-friendly platform contains powerful mobile tools and gathers instant results. In fact, 29% of recipients click on links in texts, 47% of those people make a purchase. By choosing Straightxt your business can easily capture new leads whilst creating customer loyalty starting today.
Why not try a demo now?
To learn more information head to the PocketStop website.
Latest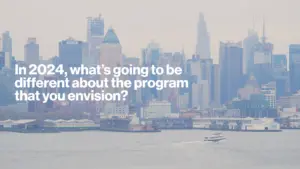 December 1, 2023
In the dynamic telecommunications landscape, Verizon's Partner Network continues to evolve, adapting to new trends and opportunities. For another segment featuring Mark Tina, VP of Indirect Channel Distribution and Channel Chief at Verizon Business Group, he explores exactly what types of significant changes and advancements the Verizon Partner Network will see in 2024. In this […]
Read More