Variable Power Is Bringing Manufacturers Maximum Efficiency
Tyler Kern from Industrial IoT by MarketScale interviews guest, Mike Darrol, Application & Design Project Manager for AID USA
The power of a Variable Frequency Drive, or VFD, cannot be understated in all industries that thrive off of efficient manufacturing. To recap, a VFD adjusts the frequency or voltage of power by variating the frequency of what's driving the power, i.e., the motor. This is helpful for a couple of reasons: it allows companies to run three-phase power from a single phase power supply, and it allows equipment to run at a voltage or frequency other than what a power company provides, or what's available in a certain location.
CLICK TO LISTEN
The ability to change speed creates new possibilities in process improvement, and on today's podcast, Mike Darrol, communications engineer and embedded application development professional at Advanced Industrial Devices, joins us to break down just how those process improvements can bring value to a manufacturing company.
At a basic level, a VFD can save money and time. It reduces the wear-and-tear on machinery by allowing equipment to warm up slowly and then adjust its speed as needed. It reduces the need for replacing costly parts like clutches and gearboxes, and even eliminates water hammering as well as wear on piping and check valves. Overall, companies find that the amount that they save on mechanical and electrical payouts can often pay for a new piece of equipment within 18 months, giving them more capital to focus on other areas within the business.
Give this podcast with Darrol a listen to hear how AID USA is aiming to make complicated applications simpler with industry-tailored, turnkey VFD products to improve manufacturing processes.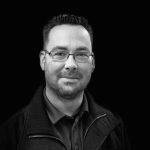 Mike Darrol has spent the last decade working in the oil & gas industry automating pumps, compressors, and many niche processes. He is an experienced PLC programmer with an emphasis in communications (ModbusRTU, ModbusTCP, eIP, DeviceNet, Canbus, J1939, etc.). Darrol's main interest is as a system integrator, designing turn-key Variable Frequency Drive and other motor control systems for a variety of unique manufacturing applications.
Latest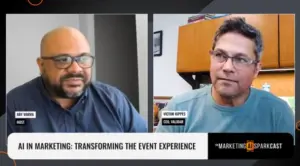 November 28, 2023
AI has been gradually changing the landscape of event technology at a very rapid pace. In an industry where staying ahead of technological trends is crucial, AI's impact on marketing and event management has become increasingly significant. As witnessed in the rise of account-based marketing and enhanced personalization, AI is effectively reshaping how events […]
Read More